The Kosovan authorities have arrested Afrim Ismailovikj who was part of the group of terrorists sentenced to life in prison for the 2012 ethnic and religious-motivated killing of five Macedonians, four of whom were teenagers.
Ismailovikj, together with Halil Demiri, has been hiding in Kosovo since the Good Thursday killings in 2012.
The Macedonian Ministry of Interior (MVR) stated it was notified by the Kosovan police that the fugitive is placed under 48-hour detention. "Ismailovikj is pursued according to an international warrant and we are expecting Kosovo to bring a decision for his extradition," reads the MVR report.
Ismailovikj was apprehended following a traffic accident Friday night, only hours after a protest that was staged in Skopje in the afternoon by people who claim the convicted terrorists are innocent.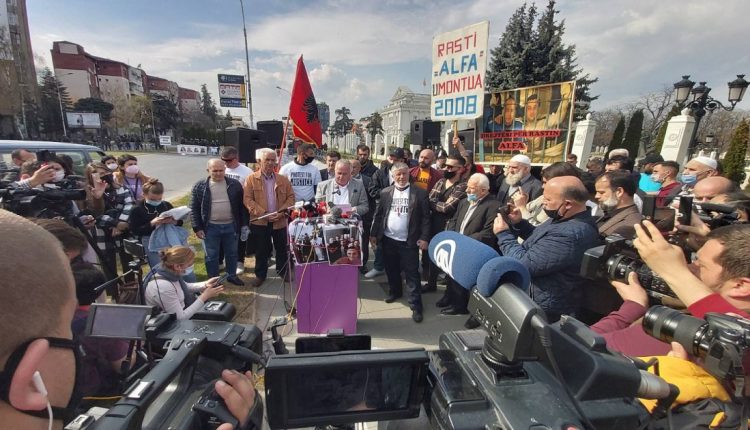 Unlike the February 24 protest which turned violent and resulted in several arrests and injured police officers, journalists and rioters, the protest on Friday did not escalate into a riot.
The protesters reached the Government building carrying an oversized flag of Albania, chanting the shorthand of the Kosovo Liberation Army (UCK), called the leader of DUI Ali Ahmeti a 'traitor' and claimed the politically charged message "We are autochtonous."
The organizers set up a platform equipped with speakers and microphones from where they demanded the release of the prisoners but also claimed that Macedonia must become a federation in order to appease the demands of ethnic Albanians.