One of the most compact mosaic floors in Macedonia at the archaeological site in Heraclea Lyncestis has been damaged due to the incompetent work done by unskilled staff employed by Bitola Museum director, Meri Stojanova stated the local branch of the opposition VMRO-DPMNE.
Stojanova had arranged to hire her own son and his friends to perform the delicate work of uncovering of the mosaics at Heraclea according to the main opposition party.
During the winter season, the mosaics are covered in sand to protect them from the cold. The work of removing the sand requires skill and supervision by a professional conservator.
The supposed unprofessional and inexperienced group were left unsupervised during the work, which led to potentially irreparable damage inflicted on some of the mosaics.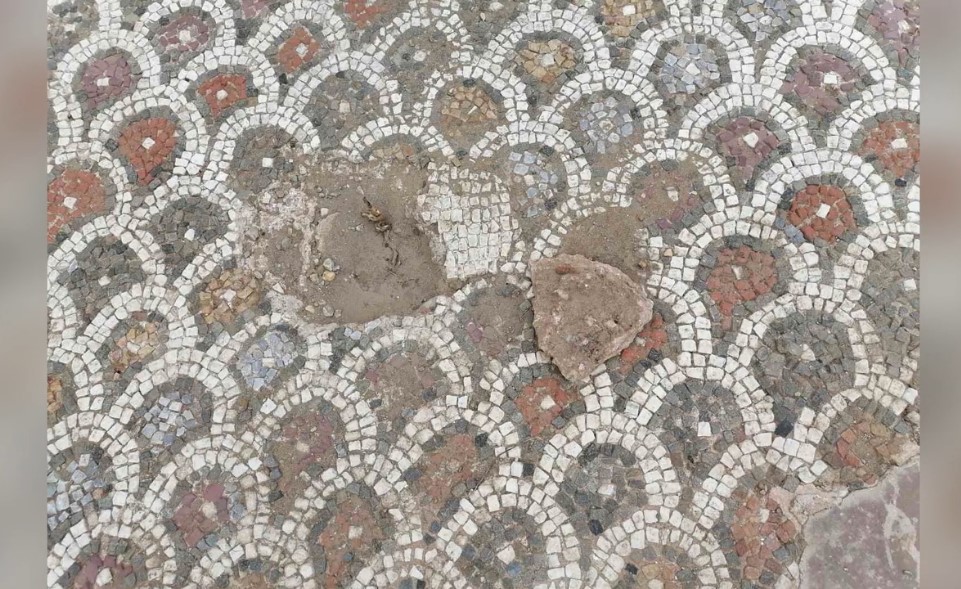 Heraclea Lyncestis is one of the best-preserved ancient sites in Macedonia. The city was built in the honor of Heracles and the Lyncestis dynasty of Macedonia, from which Philip 2 of Macedon has partial ancestry.
The 1000 sq. meter site has 13 mosaics, many of which have been conserved through tireless work spanning decades.
The site is situated in the immediate periphery of Bitola, making it a local and international tourist attraction. The Ministry of Culture has not commented on the incident or the extent of the damage.
The Museum's director has stated in a letter to the public that the condition of the mosaics is a complex matter and it is impossible to claim that damages had occurred during the removal of the protective layer of sand.
As for the hiring of young, inexperienced and unprofessional hands, the director said the individuals had exhibited an affinity to archaeology and some of them were educated in the respective field.
Stojanova had made rounds of the site to examine the damage on Wednesday, May 27, however, reporting crews were barred from entering Heraclea Lyncestis.