Bulgarians will cast their votes on Sunday, April 4, in the parliamentary elections. For this purpose, the Law on elections in Bulgaria requires that all Bulgarian citizens living abroad must sign up on the voting list at accredited voting stations.
Photo: Macedonian students in Golo Brdo, Albania
The obligation to cast a vote can be fulfilled by Bulgarian citizens or passport holders at the Bulgarian embassy in Tirana, Albania.
Very few people in Albania have expressed their wish to cast their vote in the elections. According to the public list, that number is 15. Most of the people on the list are employees in the Bulgarian Embassy in Tirana.
This fact alone makes it unclear what happened to the thousands of Bulgarians that some Bulgarian politicians have claimed are living in Albania.
A well-known activity of the Bulgarian state for years has been to send emissaries to Albania with the intention of enticing the ethnic Macedonians living there to declare themselves as Bulgarians.
Contrary to this, the number of actual Bulgarians in Albania is minuscule or close to zero. This is reflected by the interest of the "Bulgarians" in Albania to vote at the elections in Bulgaria, as can be seen from the embassy's list.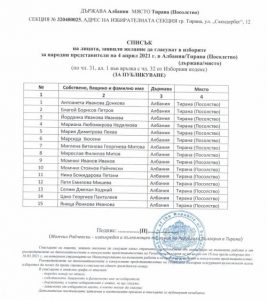 On the other hand, it should be underscored that Bulgaria, in the capacity of an EU member state, committed to exerting pressure over the political elite in Albania, which resulted in the formal promotion of a non-existent Bulgarian minority in the country in 2017.
The list that has been published by the Bulgarian embassy in Tirana raises some questions – most importantly, how long will the European Union, which declares itself as a democratic community of equal nations, tolerate the politics of blackmail by the Bulgarian government against the Macedonians in Albania and the governments of the country?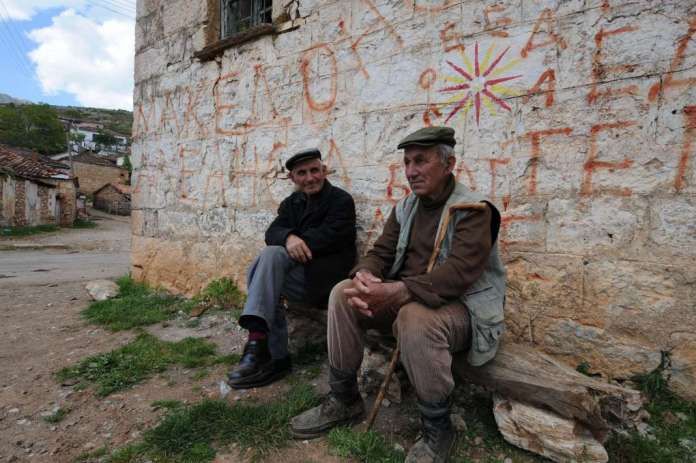 For how long will the institutions of the EU provide finances for the improvement of the living standards of the Macedonians in Albania – funds which the Bulgarian state represents as its own contribution for the Macedonian communities?
And lastly, for how long will the European Union tolerate the Bulgarian meddling in the relationship between the Macedonian and Albanian states?
A single reading of the list demonstrates how many persons belong to the 2017-made Bulgarian minority in Albania.
Published in the newspaper of the Macedonian Association Ilinden in Tirana, Albania