Macedonia's most accomplished football star, Goran Pandev is set to retire from national representation after a successful push in helping the country qualify for the famed European Championships.
"Yes, this is my last match in the Macedonian jersey. This is the end of my career in the national team… I am happy to say goodbye in such a way. I'm happy to retire this way. I can say that I could not have wished for a better farewell" said Pandev.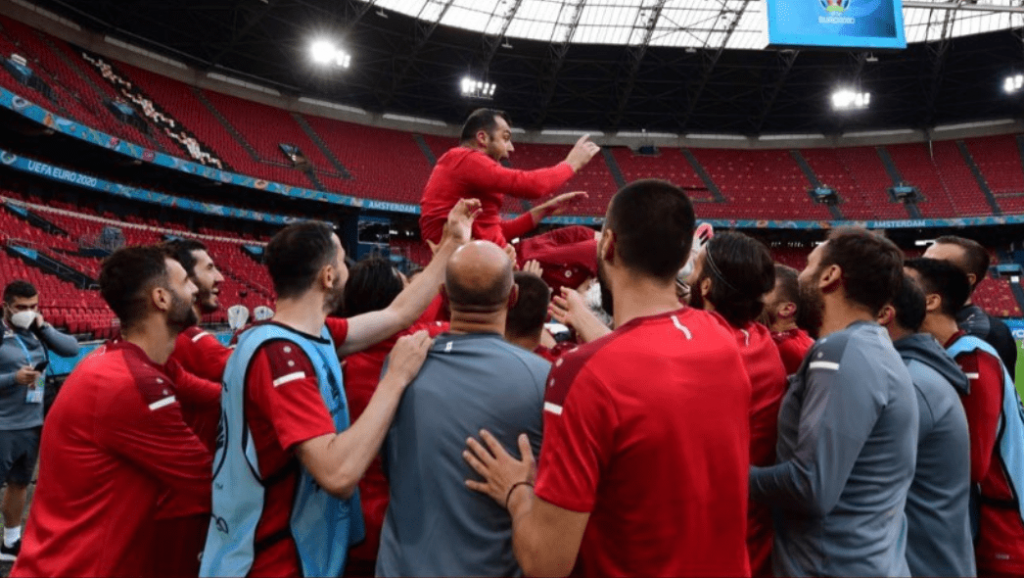 Pandev will captain the Macedonian side's last game in the Euro2020 Championships facing Holland at 18:00 in Amsterdam today.
Pandev is Macedonia's most capped and top scoring player, making 121 appearances and scoring 38 goals.
At a club level he currently plays for Genoa and has spent almost all of his career in Italy's Serie A. Having playing for Lazio, Napoli and Inter Milan where he was part of the team that won the Serie A title, the Italian Cup and the Champions League.
Pandev scored a goal and helped secure victory in Macedonia's World Cup qualifier over Germany, giving the Macedonian side a strong chance in qualifying. If Macedonia qualify there will be strong calls to bring Grande Pandev back at the helm of Macedonia World Cup run.