The majority of the medical staff in the Center for Public Health in Ohrid are protesting the removal of Dr. Sasho Tochkov as Director of that institution. The revolt cites suspicious reasons for his dismissal as the Center was performing strongly, a rarity in the public system.
Doctors and nurses sent to the public a letter of support for Tochkov in which they deplore his hasty and unexplained termination by the Ministry of Health.
The letter praises Dr. Tochkov for being "a truthful human being who is humane, honest, dedicated and a selfless visionary." The revolted medical staff says that Tochkov's management of the Center for Public Health has resulted in the creation of a positive environment in the institution, cordiality between the employees, a high level of motivation and enthusiasm.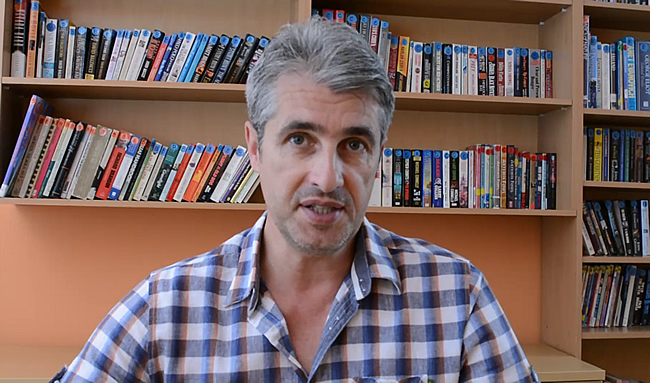 Dr. Sasho Tochkov specializes in sanitary chemistry and bromatology (the study of food). He was a long-term Director of the regional Red Cross and a respected citizen of Ohrid who has organized numerous life-saving humanitarian actions.
According to the book of impressions where outpatients make their entries, the Center is praised for having become a positive environment where patients are receiving quality treatment – a rarity in the failing national health system.
The Center in Ohrid has undergone a transformation following decades of neglect, the letter says, and there had been a plan to continue implementing improvements despite the covid-19 crisis.
Minister of Health Dr. Venko Filipche, whose parents are from Ohrid, has not made any statements in regards to the firing of Dr. Sasho Tochkov. The Ministry has responded with a general statement that it is making changes in the directorial positions of the public health clinics in order to improve the work of the public health sector.
Tochkov took on the role of Director o the Center for Public Health in Ohrid in 2019. His previous position was Deputy Director of the same institution – a position he held since 2017.
In the absence of an explanation from the Ministry of Health regarding the termination of Dr. Tochkov, the public in Ohrid is raising the ironic question of whether he was discharged because of his successful management of a state-funded medical institution?
Since the 2000s, the upward trend in the provision of health services has been driven by private clinics. The number of clinics and hospitals has been steadily on the rise, which has resulted in surgeons and other medical practitioners quitting their positions at national health institutions to join these private clinics.
The general condition of national health institutions is deemed as unsatisfactory and even deplorable, as seen in footage from Bitola where bathrooms and hallways were in ruins. Yet the Ministry of Health has not taken things into its own hands to improve the working conditions and the management of these vital institutions.
The protesting doctors at the Center for Public Health in Ohrid close the letter with the words: "We are Sasho Tochkov too – Fire us too."