An estimated 10,000 people marched through Skopje's center and rallied in front of the Macedonian Parliament today, the "All Macedonian Protest" calling for the reinstatement of democracy in the country and the release of political prisoners.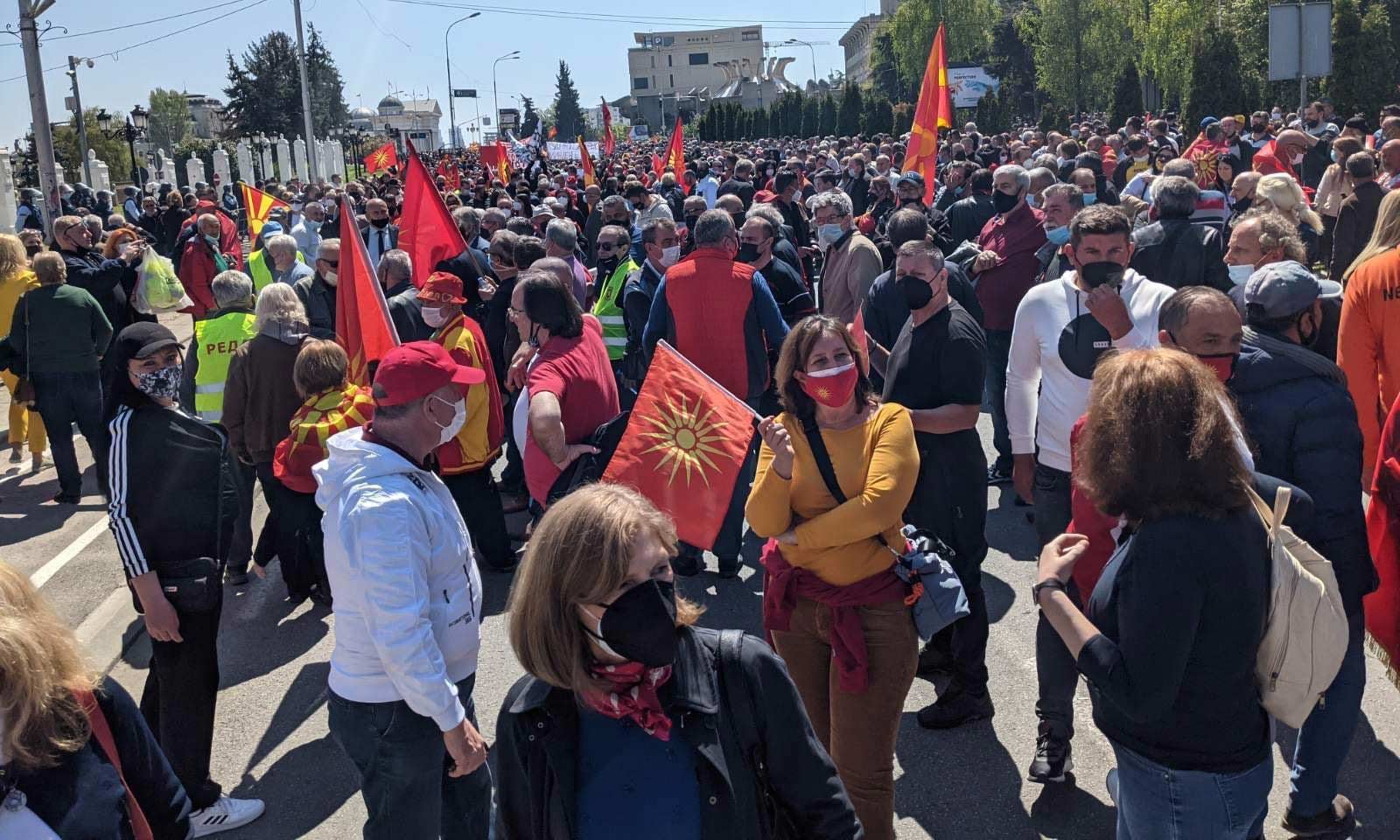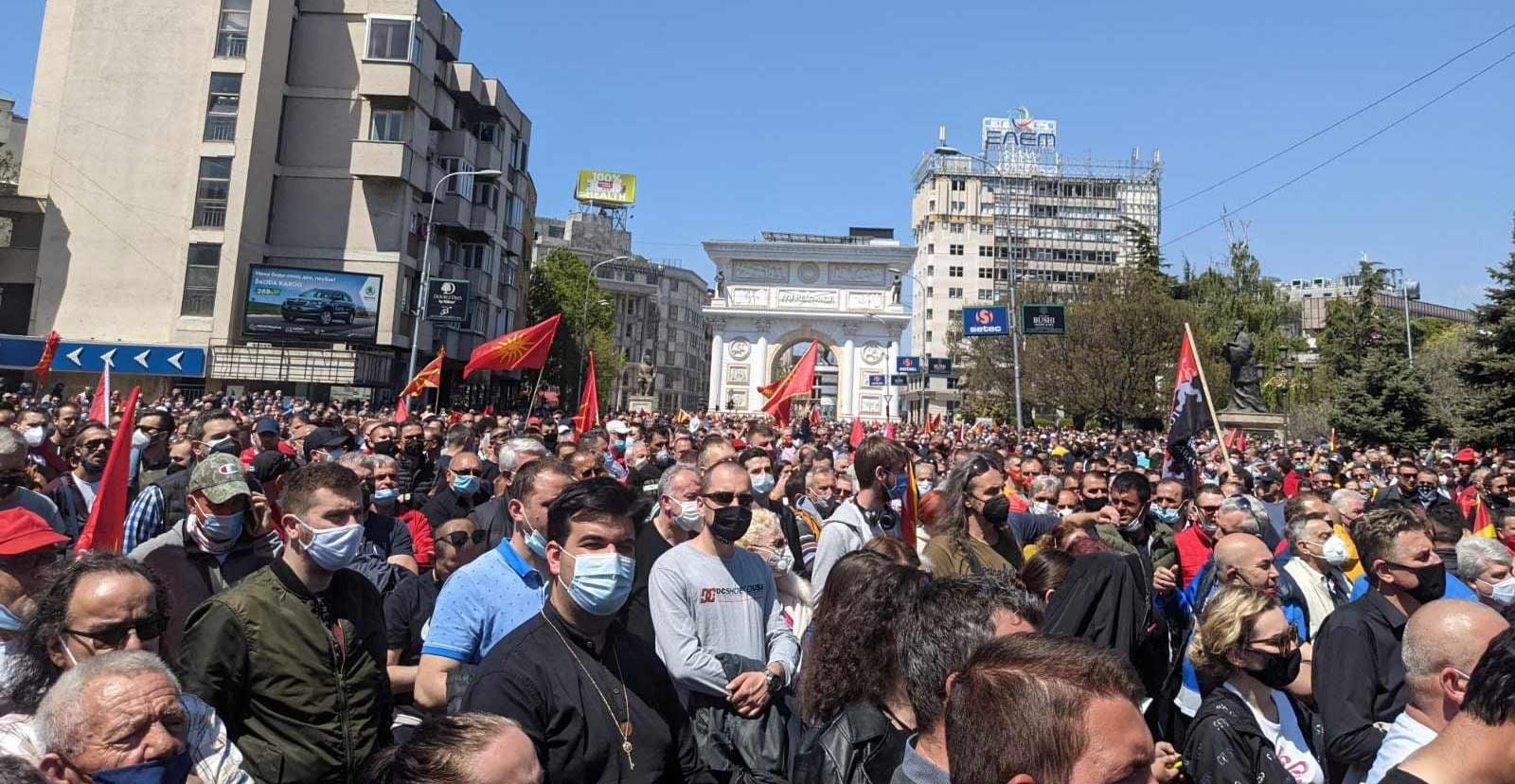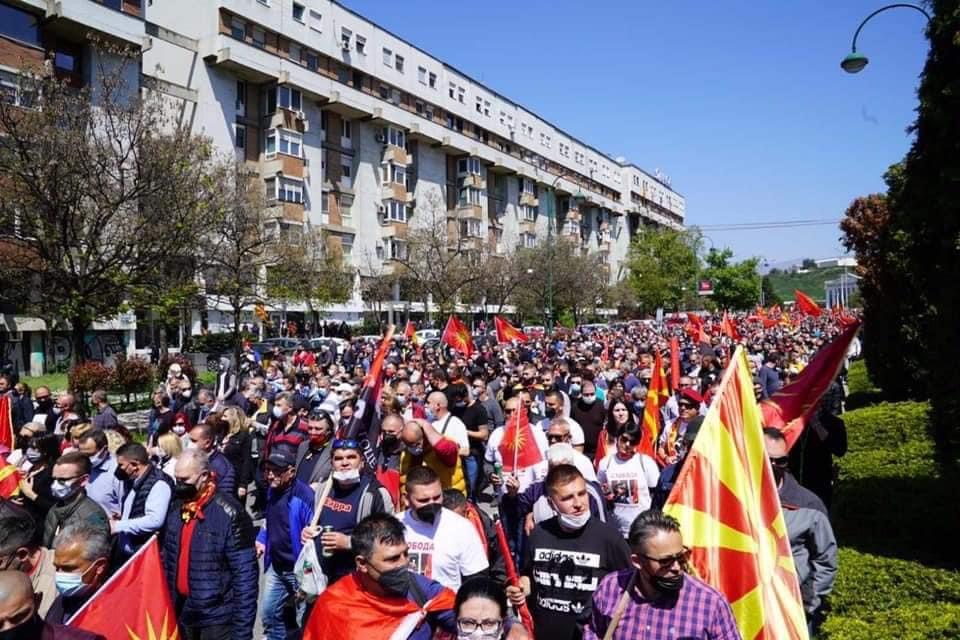 The crowd was the largest anti-government protest yet seen by the Zaev government as public discontent grows due to rampant corruption and the selling off of Macedonian national interests.
The protest was supported by all Macedonian opposition parties including VMRO, Levica and minor parties.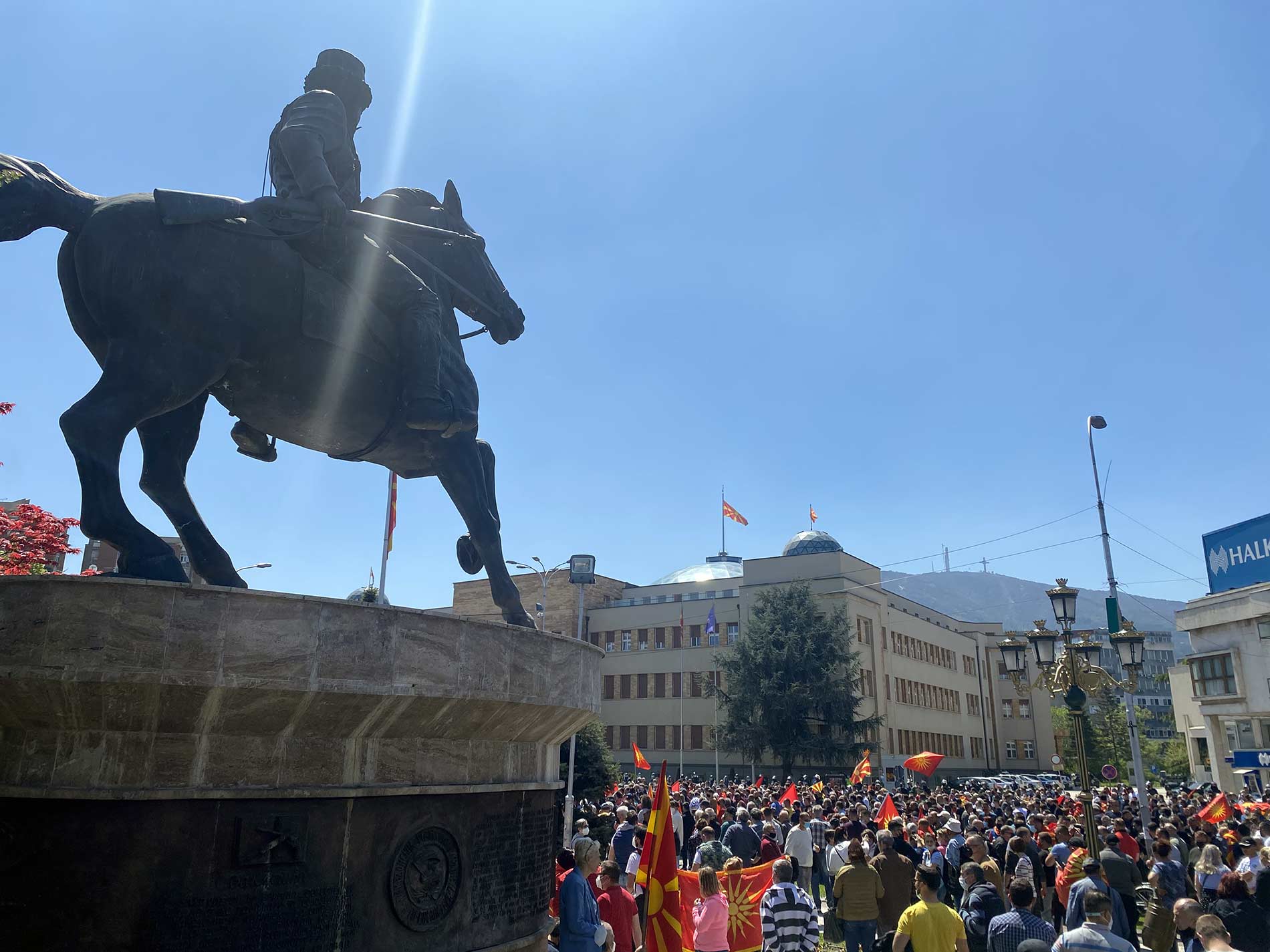 The protestors speaker read out a resolution; demanding new elections, an end to corruption, reinstatement of Macedonian human rights through the abolishment of the treaty with Greece and the freedom of those jailed for 'terrorism" for the April 27th storming of Parliament.