The Prime Minister of Macedonia has initiated a motion for the removal of the State Market Inspectorate Director, Stojko Paunovski in what has become a contentious row which drew the public's attention over the past two days.
In a statement during his visit of the Kemet Electronics factory earlier today, Zoran Zaev said he will not tolerate "resistance" in reference to Paunovski refusing to hire under qualified political appointees for positions that are already filled.
Yesterday Zaev confirmed he has requested Deputy Prime Minister Ljupcho Nikolovski to remove Paunovski from his position as Director.
This drew criticism from SDSM supporters and the general public on social media, having reservations about political appointees for jobs according to ethnic quotas – something that has become almost exclusively synonymous for SDSM's coalition partner, DUI.
More than a thousand individuals have received regular pay over the years while not attending their government job. The issue is that the systematization of many state and government positions do not match the qualifications of those who are expecting to assume a role.
Paunovski won the public's admiration for being the first person to publicly stand up to political appointments directed from a specific party.
In view of the issue, it is demanded of Paunovski to hire 35 people who are to fill positions in towns which have been pre-selected by DUI.
According to the Inspectorate's Director, towns in the eastern part of the country are under served but there hasn't been any mention of funds from the budget being dedicated to fill those positions.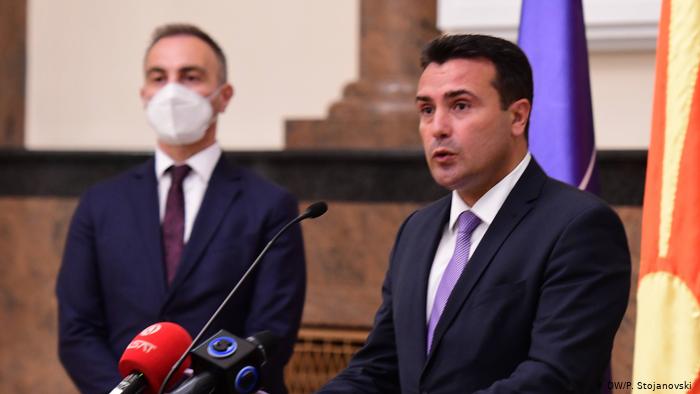 Inspectors from the agency from around the country have announced they will come to Skopje to the defense of the Director.
Representatives of the group are demanding a meeting with Zaev and they are bringing a signed petition against Paunovski's termination.
Zaev said yesterday that the "hierarchy must be respected" which is a precedent for his party's rule in government, as it sends authoritarian tones that there is no room for discussing the issue.
Paunovski's comment yesterday was that he is not going to bow down to anyone's request and that he would rather be removed from the job.
Removing Paunovski from the State Inspectorate for Markets will result in a loud public reaction at a time when Zaev is losing sympathy even among SDSM party members.