Since it was announced that government corruption in Macedonia has hit an all-time high, several high profile corruption scandals have rocked the country. The latest and biggest has been the giving of passports with fake identities to international crime bosses now dubbed "Mafia".
The scandal involves the issuing of at least 214 passports with fake identities to foreign criminals and high-risk individuals by the Interior Ministry, some of whom have direct links to the government.
Exposing the depth of the scandal, a video was also released of police cars escorting a Turkish crime lord that received a fake identity passport, while photos on social media show an off duty policeman acting as a bodyguard to the same figure as he walks through the streets in Skopje.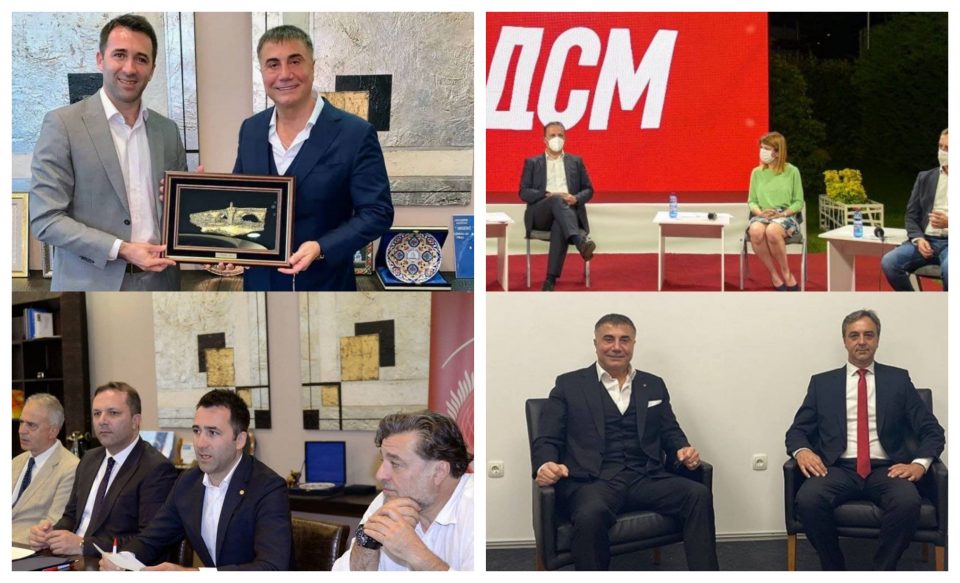 In an interview for the news portal Nezavisen, The President of the Macedonian office of Transparency International, Slagjana Taseva, said the country has now been placed on a "special list" internationally due to the case.
Taseva underscored that the investigation has to confirm the exact amount of passports that have been issued since at least a group of nine individuals within the Ministry began its criminal dealings through a middleman, who is still on the run.
As a result of the affair, the country risks being removed from the visa-free travel regime introduced in December 2009.
VMRO MP Antonijo Miloshoski stated in a briefing that the Government must make an urgent request to the EU General Directorate for internal affairs for an internal revision of the case and the mechanisms in the Interior Ministry by experts from the EU.
According to Miloshoski, this can help Macedonia uphold the visa liberalization decision from the EU.
The affair has exposed the level of corruption within the Interior Ministry and holes in the vetting process of employees, who are typically selected based on ruling party loyalty.
The leader of the opposition, Hristian Mickoski exposed the scandal on Monday night in a televised address. The following day there were raids and arrests on those employed in the ministry.
The government accused the opposition of de-railing the ongoing operation by exposing the corruption before it finished the investigation and threatened Mickoski with sanctions.
Mickovski stated on Thursday night that he was bound by the Law to disclose documents in his possession that are of public interest, as these point to corruption inside a government institution. He also revealed on national television that he has been receiving death threats since exposing the scandal.
Part of the governing coalition, the ethnic Albanian ruling party DUI has kept silent on the affair.