Bishop Mitropolip Povardariski Agatangel responded to provocations by the Bulgarian deputy Vice Premier, who congratulated World's Women's day on March 8 by posting a Facebook card with San Stefano Bulgaria which includes territories outside his country's borders.
Bishop Agatangel displayed a map of pre-1913 partitioned Macedonia in its original borders during his appearance on television station Alfa TV.
He shared an emotional message saying that some people are afraid of that map, but that all Macedonians need to be proud and not fear anyone.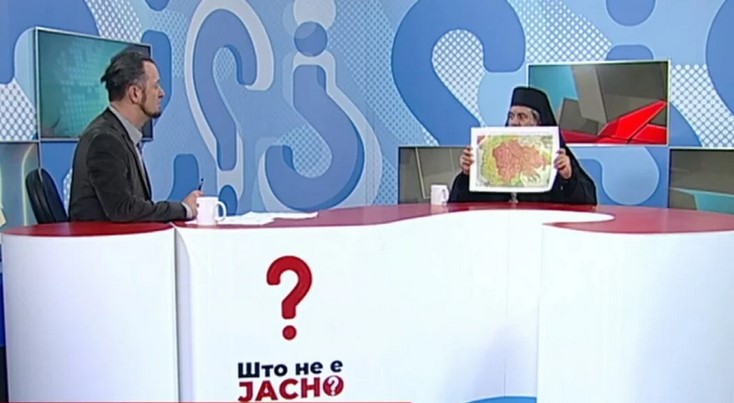 "We didn't steal this land from anybody. We didn't put people in death camps. Those who divided Macedonia should be concerned. There are people who attack our church, our language and our nation all the time. They are afraid of this little map."
The bishop spoke about the shame Macedonians had endured because of the forceful, illegal changing of the country's name, the so-called agreements of Ohrid and later Prespa, the municipal reconfiguration and the Agreement with Bulgaria.
"We have endured a lot in the past ten years, but we are here and we are surviving. It shall be so in the future," said Bishop Agatangel.