In 2020, the Macedonian national football team qualified for its first European Cup ever. This is a major achievement for the Macedonian team considering they have not been able to break the fourth-place barrier in qualifications before.
With the newly established Nations League, football fans will have the pleasure of watching Macedonia play head to head against the Netherlands, Ukraine and Austria in June 2021.
But there is more excitement for Macedonian football fans even before the Euro, as the team is going to play qualification rounds for the World Cup in Qatar. The national team has been drawn into a tough group, as it plays Germany, Romania, Iceland, Armenia and Liechtenstein, but coach Igor Angelovski has told the media he isn't particularly worried.
One notable detail about Group J of the qualifications is that Macedonia and Germany are going to face-off for the first time in history. Since 1993, the national squad has played against all other countries in the group.
Liechtenstein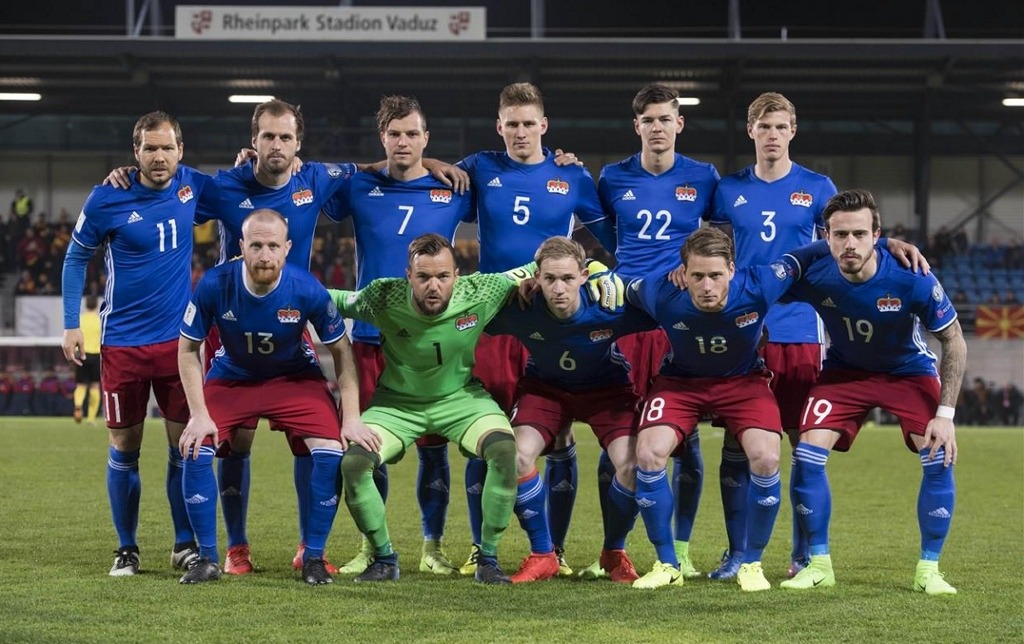 Macedonia holds a dominant record against Liechtenstein, having won eight out of nine games, having only drawn once. In one of the most plentiful games for the team in November 1996, Macedonia scored 11 goals against the European micro-state while conceding only one.
It is very likely that Angelovski's boys are going to collect all six points from the two match-ups against Liechtenstein, as its national squad consists of players who play in the amateur national league, with few playing in the lower divisions of Swiss football. The squad needs to approach this opponent with a dose of respect so as not to repeat blunders like the loss and subsequent draw to Andorra (1-0 and 0-0) in 2004 and 2005 and the more recent loss to Luxembourg (1-0) in 2015.
Armenia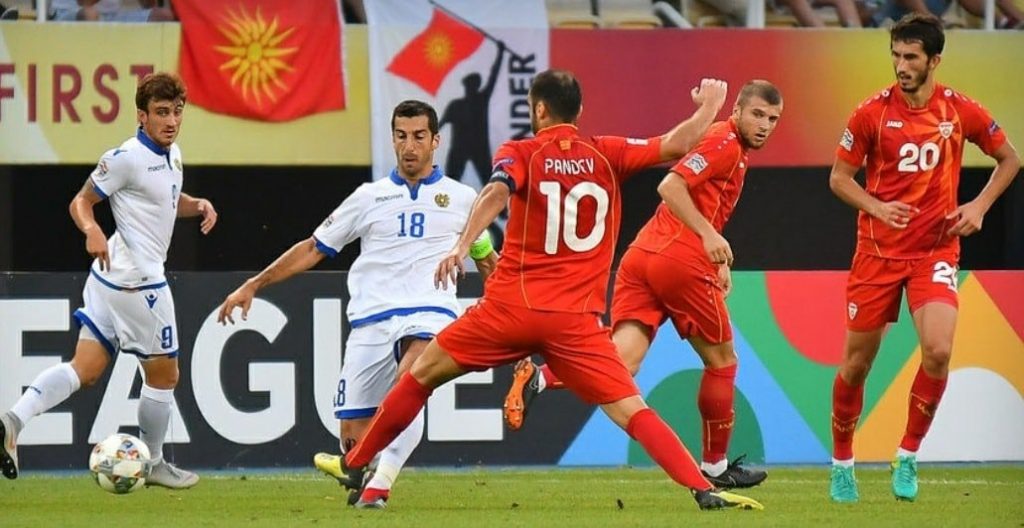 The tally against Armenia shows that there is no favourite when the two play, with four wins, four losses and two draws. Macedonia met Armenia four times in the last two years, winning two and losing two games.
This has been a tough squad against Macedonia. Although in the last four matches Macedonia showed intelligent play, a superior passing game and idea with the ball, the team failed to convert these advantages into goals.
Most players on the Armenian team play in the domestic league which has produced teams that are known to cause headaches to bigger teams in European club football qualifications.
It is hard to predict the outcome of the two games between these two teams. If Macedonia runs out on the pitch de-focused, like on October 2018 (4-0 loss), Armenia can easily score more than just one goal.
Iceland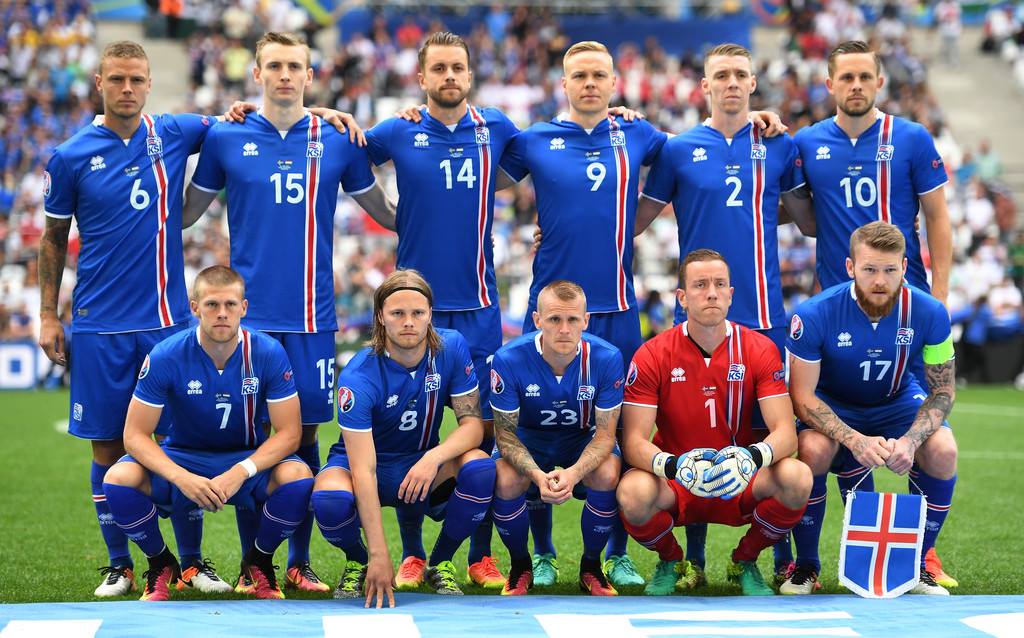 Iceland hasn't been a frequent match-up as the respective national squads have played one another only four times with Macedonia winning twice, losing once, and drawing one time.
This is going to be a tough tie for Macedonia because Iceland has found the magical formula that enabled it to qualify in the 2016 Euro as well as in the 2018 World Cup. That formula consists of a Viking-like team spirit and robust defense.
Iceland defeated the Netherlands both times in the 2016 Euro qualifiers and they played a tie against Argentina at the World Cup. Their best achievement placed them eighth-best in the Euro Cup – not at all a negligible hallmark for a country that has a population of 350,000.
The Macedonian squad should land a win at home and at least a draw in the away game. Iceland is not the same team from few years ago, but it still has players that are competing in some of Europe's best leagues.
Romania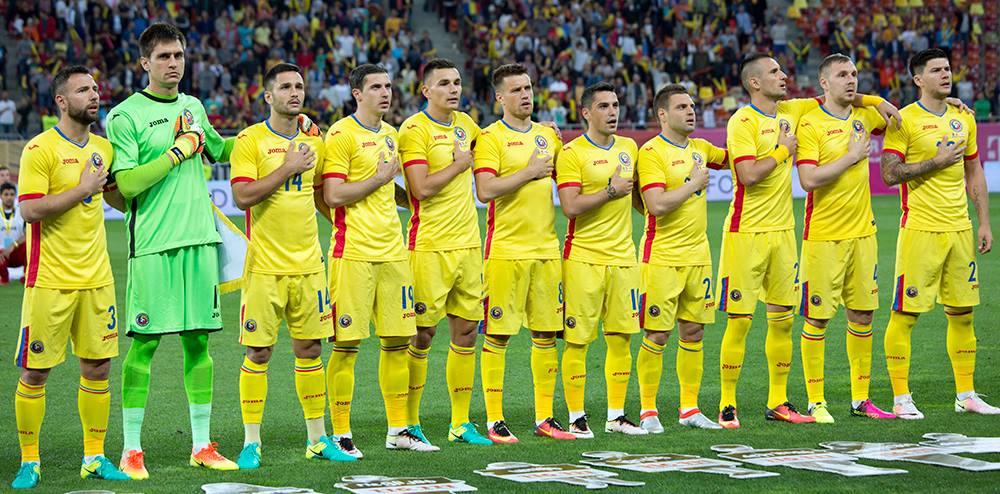 In comparison to the other national squads in Group J, Macedonia has the worst score against Romania. The Lynxes' opponent has won four out of five games, no draws, leaving out one 1-0 win for Mk.
Romania nurtures good football and has a strong league with many subdivisions and proving grounds for the young. Its national team was founded in 1909, however, the past ten years have seen a drought of major tournaments, with only one qualification and a quick exit in the group stage of the 2016 Euro.
Since the start of the Nations League, Romania has played in divisions C and B against teams like Serbia, Austria, Norway and Northern Ireland. In that Respect, the Romanians have been getting a better workout compared to the Macedonians who've played matches against the likes of Belarus, Armenia, Georgia, Estonia and Kosovo.
Romania's squad consists of players from the domestic competition, with three playing for mid-tier Italian squads and two in the Turkish league. Not having any big names doesn't mean Romania is an easy team to defeat. They will fight tooth and nail in order to secure their first World Cup since France 1998.
Bucharest is one of the host cities in the 2020(2021) Euro, so the fans are going to be stoked for some national team action in the Group J World Cup qualifiers. Nevertheless, they are going to have two very tough matches against Macedonia. It is sensible to speculate that the Lynxes can steal away two points from the hosts and perhaps even shock the home crowd.
Germany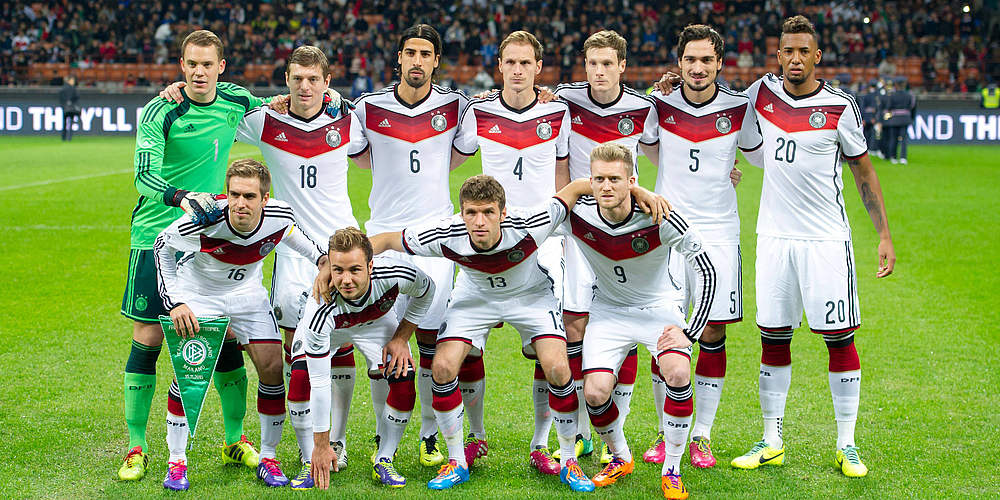 The football powerhouse in the group and the team that is expected to collect if not all points from the qualifiers. Germany has a killer team with players making it to the Champions League with their respective teams year-in, year-out. Macedonia is going to have a daunting challenge, but even the best can make an error.
If the Macedonians show no fear to the four-time World Champion, they may shock them with a tie, or worse, as they did to England, the Netherlands and Italy in previous qualifications. Germany is going to be on the attacking end with exceptional control of the ball, agility and corpulence. Macedonia may get a rare chance to counter-attack or make a go for the German net from a mix-up during a free kick or corner kick.
At the present moment, most players on the German team have fewer than 35 appearances, with veteran Toni Kroos leading in that respect with more than 100 caps. Bayern Munich stars Leon Goretzka, Leroy Sane and goal-scorer Serge Gnabry will likely give the Macedonian defense a lot of trouble.
Germany's coach Joachim Low has made a seamless transition between the previous and current generations. At his disposal are players who both are young and have experience at the national team.
Macedonia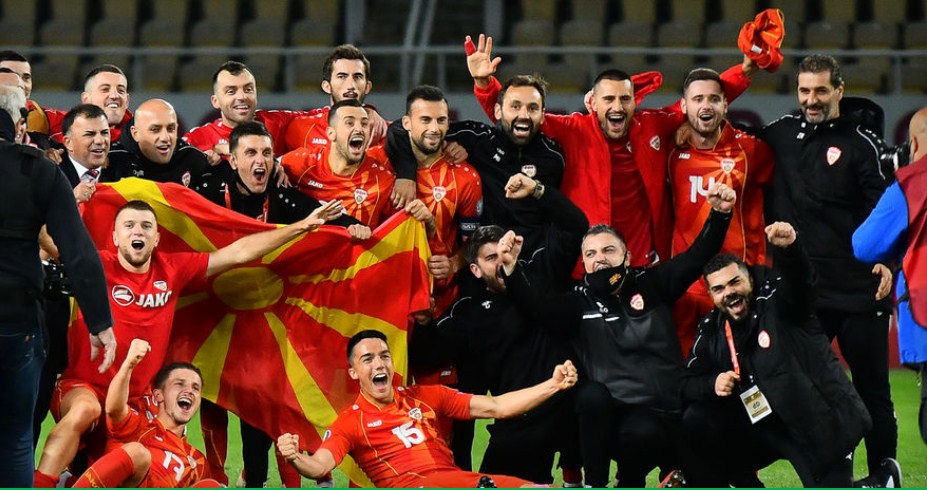 Macedonia's golden generation of footballers is becoming merged with a selection of young and talented players who have been ascending through the club ranks in the past two years. Champions League veteran Goran Pandev has been a stalwart presence in the national squad, however, it is quite likely that he will take a backseat during these qualifications and come on as a substitute. Pandev will make his entry in the second half and that should result in a stronger push on the opponent's goal.
With Pandev off the pitch, there is going to be more room for Arjan Ademi, Enis Bardhi, Eljif Elmas, Stojanovski, Doriev and Churlinov. All of these players, save for Ademi, are relatively young and will fight to prove their worth. Bejtulai, Zajkov, Musliu, Ristovski and Velkovski in the defending ranks are going to have a tough mission against the Germans but should be able to pacify attacks by any of the remaining teams.
There is a concern about Ristovski as he fallen into a feud with the Sporting CP managers and spends his time away from league games, while still practicing with the team, as per UEFA rules.
Midfielders Alioski, Spirovski and Nikolov will get the liberty to make forays on the opponent's goal as they have proven themselves as resilient runners who can also chase the ball on the withdraw. That brings us to the attacking line which ought to give Angelovski the biggest concern because Trajkovski and Nestorovski haven't been consistent in their club squads.
Vice-captain Trichkovski, who is a formidable goal scorer in the Cypriot league, has only scored six goals in 62 matches for Macedonia. As we said, the youngsters of the team should strive to come to prominence during this qualification cycle as they can come of age while in it.
The burning question is, can the Lynxes manage to climb higher than the historic fourth place in international cup qualifications? With Armenia and Liechtenstein as part of the picture, Macedonia shouldn't dip lower than that, but if we want to see the national team soar higher then the collective must do everything in its power not to give away any of its home games.