The covid virus situation in Macedonia is showing a minor improvement compared to the previous week, however, the number of infections is still high and a cause for concern as with the approach of the winter holidays.
As of December 14, the number of patients treated for the virus at infective clinics around the country is 1302 and the number of available hospital beds is 190. On the other hand, the number of infected medical staff is reaching close to 2000, reports the news portal Skopje Info.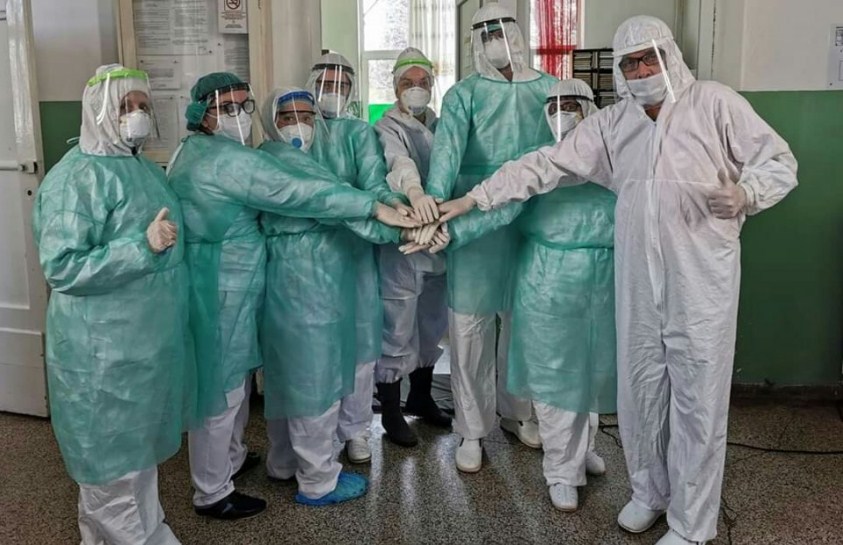 There have been three deaths in the past ten days – a private practice doctor in the Tetovo region, a member of the medical staff at the Center for Public Health in Bitola, and a nurse from the Department of Surgery at the Bitola hospital. Since the beginning of the covid virus crisis, a total of 15 medal personnel have lost their lives.
The period before New Year's day is an important social event for Macedonians. Traditionally, coffee shops are crowded and most restaurants only allow patrons with a reservation. This year things are looking different due to the social distancing rules that have been put into place and the fact that restaurants and cafes have only been allowed to serve customers until 9 pm.
The Government has new measures, announcing a new plan to cut the hours of business, until 6 pm. This news measure starts Friday, December 18, and will last until January 21. Health Minister Venko Filipche has announced that gatherings around places of worship will be forbidden along with public groupings in the open.
Following the government's announcement, part of the online ads for renting weekend houses and villas for the New Year's Eve celebration have been removed.
Dr. Igor Nikolov, a member of VMRO-DPMNE, has decried the Government's double standards, pointing to the recent celebration by SDSM members following their candidate's winning the mayoral seat in Shtip. Photos and videos that have emerged online show a crowd of people dancing in a closed space, with some not wearing protective masks.
A professor at the Technical Faculty in Bitola, Dejan Trajkovski, has been making daily analysis of covid casualties via his Facebook profile. Trajkovski advises against visiting the enclosed terraces that are part of many restaurants and faces because these are "like hermetically sealed environments that lack proper ventilation."
He suggests that a "Brown's movement of particles and virus aerosols" can be caused by poorly ventilated spaces and people not wearing protective masks, as current Government rules don't require restaurant and cafe patrons to wear them inside.
The Government can't forbid people from celebrating privately so it remains to be seen whether there is going to be a surge in covid cases following the New Year's and Old New Year's celebrations around Macedonia.