Opposition parties VMRO and Levica have filed charges against Macedonia's parliamentary speaker and two MPs who where rushed to parliament in hazmat suits in order to vote for an emergency financial bill.
Pictured above, Miroslav Bogdanovski wearing sanitary suit as he emerges from Parliament.
It is alleged Bisera Kostadinovska (SDSM) and Miroslav Bogdanovski (DOM) violated the criminal code and the Law on protection against infectious diseases by entering the parliament's building.
On Sunday, Kostadinovska and Bogdanovski were brought in a separate room above the plenum hall where they voted in favour of a bill that provides financial assistance to various sectors of the ailing industry. Both MPs were in mandatory isolation due being positive to the covid virus.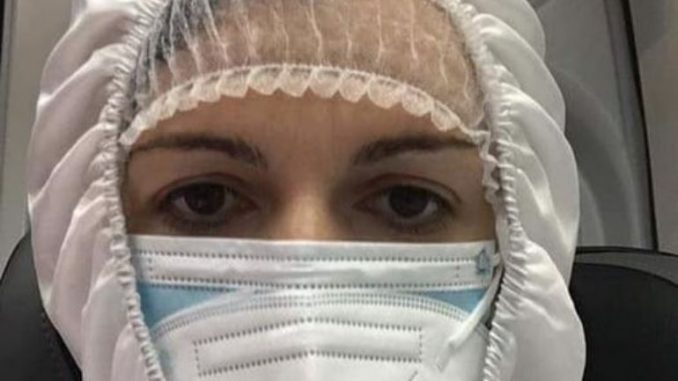 Parliamentary speaker Talat Xhaferi is facing charges for allowing Kostadinovska and Bogdanovski to enter the premises. According to both parties, Xhaferi misread the protocol and thereby put the lives of other members of parliament in danger.
Xhaferi defended his decision saying that 55,000 people depended on the financial bill. VMRO MPs voted in favour of the bill but took a hard stance against bringing in covid infected patients in Parliament.