Stefan Ristovski, a mainstay in the Macedonian national football team's defense line, got an unusual surprise when he purchased his first pack of stickers for the Euro 2020.
During his short stay in Macedonia following the game against Germany, Ristovski visited his childhood neighborhood and bought few packs of stickers for the Euro 2020 album from a nearby store.
The first pack that he opened contained a sticker of himself. What are the odds for that, considering that each pack contains five stickers and there 654 positions in the 97-page album?
Ristovski paid homage to the "Mlechen" square in Skopje where he grew up and played football along with the Panini sticker, giving his Instagram story the caption: "This is where it all began."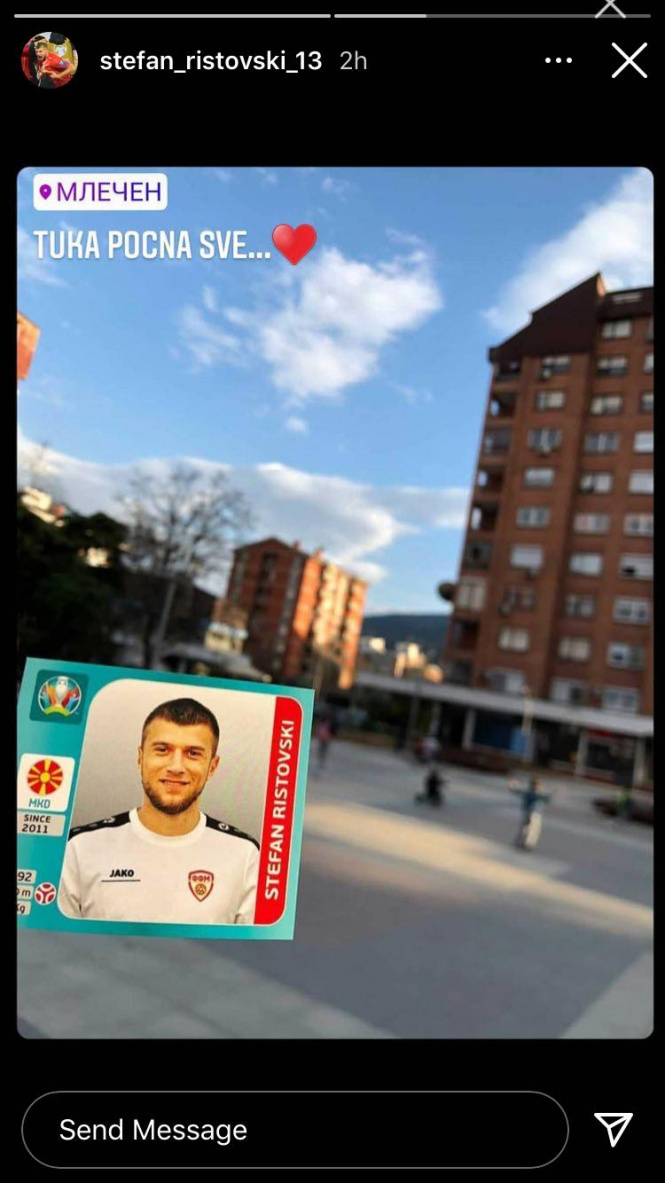 Ristovski, who played for the Portuguese club CP Sporting before moving to Dinamo Zagre, was part of the legendary 3-0 win against English side Tottenham in the Europa League enabling his team to play Villareal tonight in the quarter finals.
For each World Cup and Euro tournament, the Italian sports collectibles company Panini releases a sticker album. Panini albums are a thing among football fans around the world and especially Europe.
By some estimates, collectors need to spend need to buy as many as 899 packets, costing 37,840 denars or US$728.00 without having to exchange duplicates with other collectors.
According to another formula by the British professor Paul Harper, you would need 12,238 denars or US$235.00 if you are to exchange stickers with ten other collectors.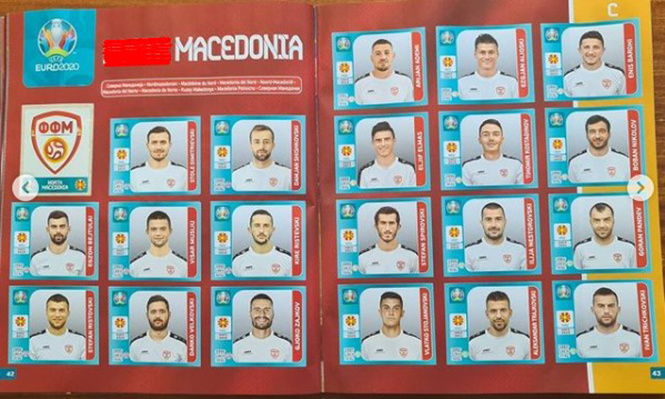 Kosta Dimovski is the first Macedonian who succeeded in filling out the entire Panini EURO 2020 album. He completed the task in four days – by participating in numerous sticker exchange adventures.
Another curious news about Macedonians collecting the EURO 2020 Panini album is that there is an easy fix in getting rid of the unwanted "North" from the Macedonia page.
The simplest thing to do is print out the photo of coach Igor Angelovski and stick it on top of North, as in the photo below. This way, the individual who was instrumental in gearing up Macedonia to qualify in the EURO 2020 can also be part of the album.