Brazilian and Barcelona football great Ronaldinho caused a sensation for Macedonian fans with a video released on social media where he showed his support for Macedonia.
"Hello friends, good luck for Europe, good luck Macedonia, we support you, Macedonia!", said Ronaldinho and his friend in the background.
Кралот Роналдињо има нешто да ви каже!!!! #Euro2020 ??❤?? pic.twitter.com/N0oUtQcsAX

— Team Macedonia (@PrvaLigaMK) June 11, 2021
Goran Pandev addresses the nation for Euro2020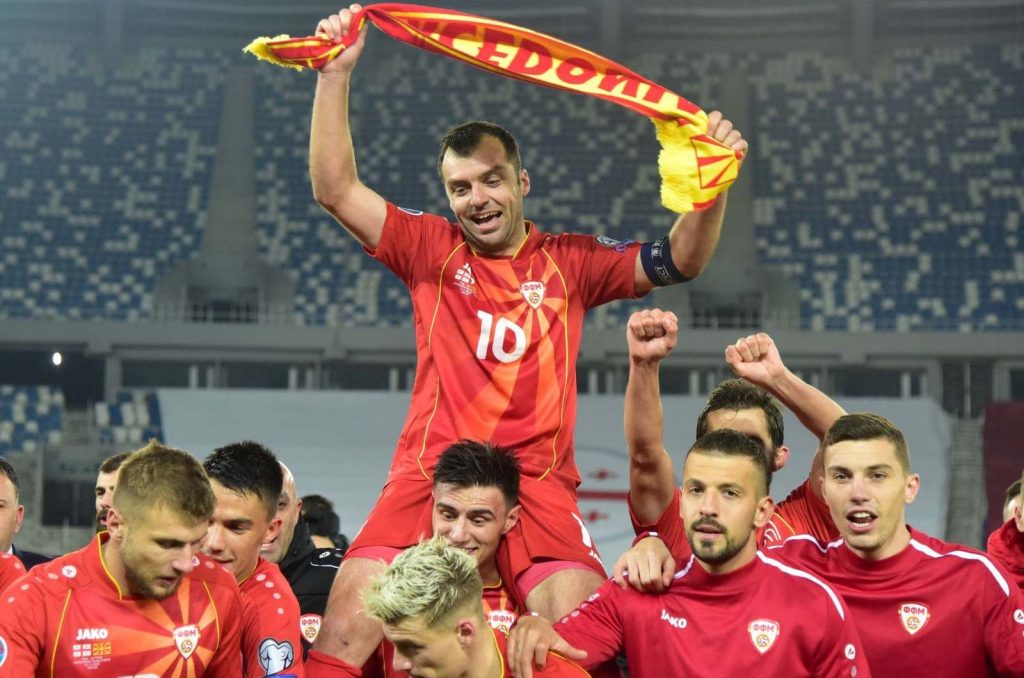 Goran Pandev addressed the nation in an emotional post on Instagram, we respectfully provide the translation from Macedonian to English:
The day has come when the European Championship has started…
The day I have dreamt about for a long time in my career…
for MACEDONIA to play at such a grand tournament…
These could be my final games for the Macedonian representation…
As a captain I would like to address the whole nation…
This generation is the most holy thing for MACEDONIAN football, this generation that has united all of Macedonia… I am proud of every moment and every drop of sweat in this holy jersey.
We have written our dream, we are going to write history.
Be with us and cheer for MACEDONIA ?? ?? ?? ??
History will be made and Macedonia and its supporters will be cheering!!