Bulgaria's attempt to include the reference "misinterpretation of history" in the conclusions document for the EU enlargement process was blocked by several EU nations yesterday. Czechia and Slovakia opposed the use of the EU to force a change in the identity of nations.
In a joint statement, the foreign ministers of these countries stated "We cannot allow the European Union to be a judge of our common history, how we identify and how we name the language that we speak."
News from Brussels on December 17 regarding the EU Council's conclusions document referring to the EU enlargement process stated that a compromise was reached between Bulgaria and other member states and that the document is going to be accepted.
A sudden change later in the day resulted in the document being turned down by Czechia, Slovakia, Austria and other member states – to the disappointment of Bulgaria.
The reaction by Bratislava and Prague is due to Bulgaria's blockage of Macedonia, as the former demands the country-aspirant to reformulate the naming of its language and identity as a prerequisite to start negotiations.
The recent passing of an amendment in the Bulgarian Parliament, which changed the naming of the national holiday of the Saints Cyril and Methodius and the day of the Cyrillic alphabet directly effects the interpretation of history by almost all Slavic speaking nations. The Saints' mission to Moravia is enshrined as a founding principle of self-determination in the Slovakian constitution's preamble, while the updated Bulgarian formulation alludes that the Christian missionaries and educators had created the "Bulgarian" alphabet, which is itself a misappropriation of history.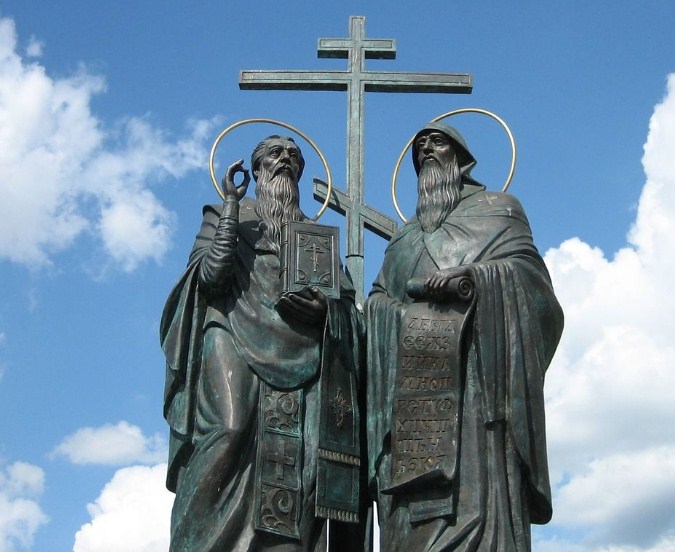 Bulgaria's Foreign Ministry, headed by Ekaterina Zaharieva, issued a statement that expresses "regret" for the blockade. The Ministry's release continues, "The veto on the Council conclusions risks to undermine the credibility of the EU and prevents the Union from sending much-needed signals to the Western Balkans, namely related to the necessary reforms that the aspiring countries should undertake."
There are reports from the German Chancellor's office that Ms. Merkel and Bulgarian Prime Minister Borissov are in talks over finding a solution to the Macedonian-Bulgarian impasse. Germany, whose presidency of the EU Council ends on December 31, is making attempts to enable the beginning of negotiations between Macedonia and the EU.