A Macedonian children's television series has been picked up by the Swedish National Television SVT in what can be noted as an unprecedented achievement for any domestic production.
The company behind the show, Kino Oko, began filming "Zoki Poki" in 2019. The first season was shown on the Macedonian national TV service (MRTV) in 2020. The show is centered around young Zoki who ponders life as it happens along with his three friends.
Zoki Poki owes its success to the cult children's book authored by Olivera Nikolova in 1963. A staple in the reading list of every child that has grown up in Macedonia since then, from today's view, the book is a benign reminiscence of a childhood that was simple and abundant in play.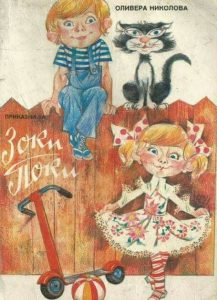 Although the television production didn't do away with modern elements like mobile phones and video games, these subjects are treated within the context of balance. The focus of the show centers on universal matters concerning children: playing, friendship, school, boredom, bullies, their emotions, etc.
The Swedish national service SVT is going to include Zoki Poki on its children's channel SVT Barn and the roles will be voiced-over in Swedish.
The show was written by Sasho Kokolanov and Biljana Crvenkovska and directed by Aleksandar Popovski, Marija Alchevska, Darijan Pejovski and Radovan Petrovik.