The municipal government of Centar and the City of Skopje have given ambiguous statements regarding the Porta Makedonija – the triumphal arch in the center of the city, after the Ministry of Culture removed it from the list of protected monuments.
The urbanism sector in the Centar municipality clarifies that Porta Makedonija doesn't have any artistic value now that it's been removed from the list of monuments. This doesn't mean the structure is going to be taken down. For now.
The municipality says the move relieves it from the responsibility of providing any funds or plans aimed at developing or caring for the structure, which has a balcony and a congress hall that can be rented for private events.
"If there is a decision to tear it down, the building will not be part of the next urbanist plan," reads the statement from Centar Municipality which suggests the current authorities may make a move in that direction.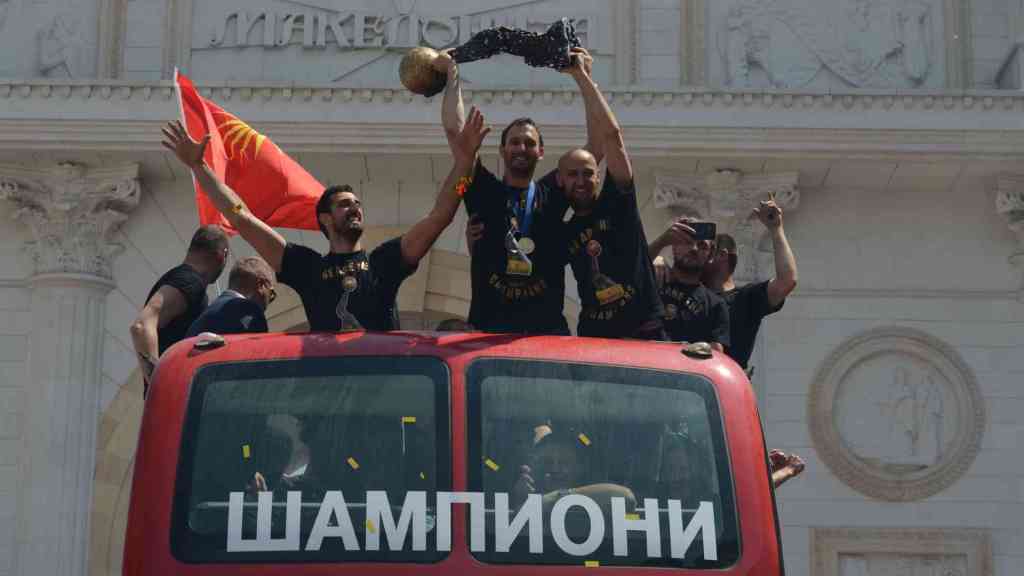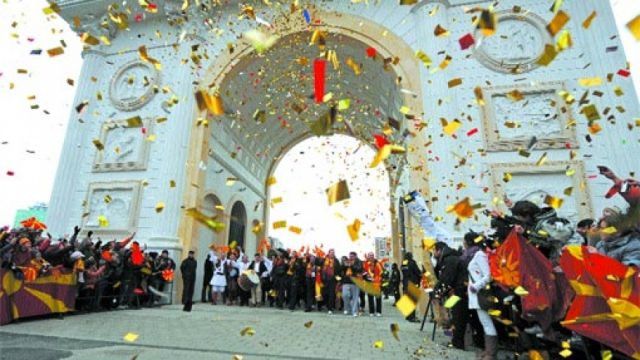 Petre Shilegov, the mayor of Skopje who has famously said he wants to melt monuments that are part of the Skopje 2014 project, has used Porta Makedonija to ridicule the previous government and the project for revamping the lackluster city center.
Like his colleagues from the Centar Municipality, Shilegov is just as ambiguous about his plans. He has previously stated that Porta Makedonija is a "rape of our city" and doesn't see it as a monument of culture.
The sudden interest in Porta Makedonija may be caused by the essential nature of the monument. The triumphal arch features motifs from the Macedonian revolutionary struggle, ancient esoteric symbols, a relief of the Great Mother Goddess neolithic figurine, and themes from the Christian heritage of Macedonia.
Porta Makedonija was the first monument that was targeted by the Colorful Revolution when rioters threw balloons and nylon bags filled with paint, causing the building to be totally defaced.
In its more dignified days, the proud Macedonian national basketball team and the Handball Club Vardar European Champions team passed underneath the triumphal arch to mark their respective successes.