In an effort to promote and preserve Macedonia's cultural heritage to the world, the Ministry of Culture has announced its decision to submit two exceptional sacral objects for their potential inclusion on the UNESCO list of world heritage sites.
Saint George's church in the village Kurbinovo and Saint Panteleimon's church in the village Nerezi near Skopje are the two Macedonian candidates for the highly acclaimed list. The application process is long and complex but the Ministry of Culture is hopeful it will result in success.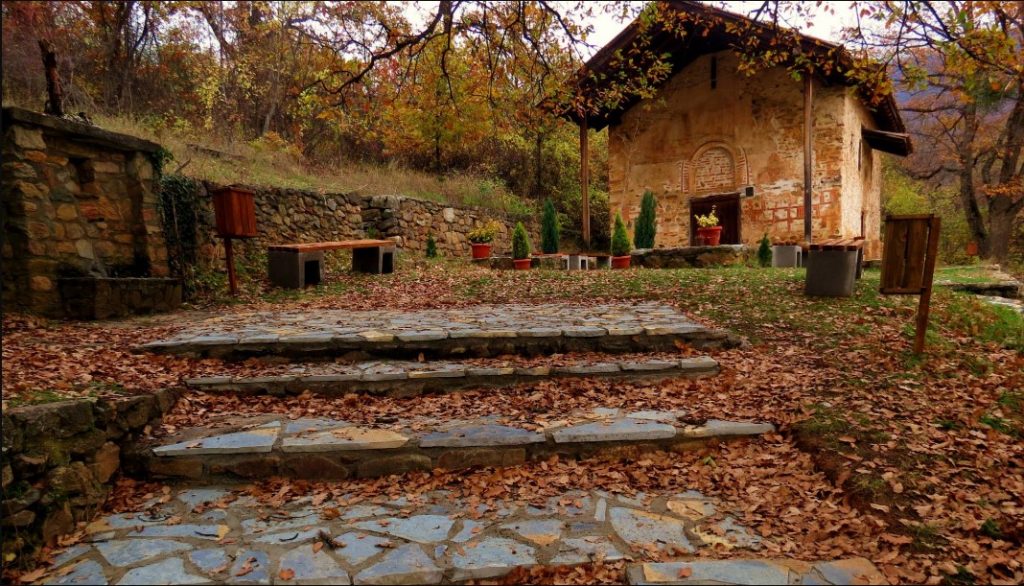 By becoming part of the UNESCO list, these sacral objects will receive international visibility but also additional protection and funding that will enable the respective institutions of the government to preserve the vulnerable frescoes from further fading and destruction.
The two churches are highly important because of their age and unique nature of the frescoes.
Built in 1191 the church in Kurbinovo has a surface of 17 meters by 7 meters wide, which makes it the largest single-chambered church in all of Macedonia.
Inside the church of Saint George in Kurbinovo is marked by a fascinating display of frescoes that exhibit a unique painting style, making it different from the Orthodox churches in Constantinople.
Central position on the dome has been reserved for The Mother of God holding Jesus and along her sides are frescoes of the archangels Mihail (Michael) and Gavril (Gabriel). The legacy of Saint Cyril and Methodius is evident in the church as their respective frescoes have been painted on the walls next to the frescoes of other saints.
The construction of the Saint Panteleimon church near Skopje was financed by the nobleman Alexei Komnen, related to the ruling dynasty of the Komnenos. The church was erected in 1163 and features the fresco Lamentation of Christ, which is an inevitable example in the studying of the artistic aspect of Orthodox Christianity around the world.
It is precisely this fresco which is considered to possess elements predating those found in paintings of the Renaissance. Namely, the Lamentation of Christ fresco successfully grasps the realism of the emotional states in the Pieta (the Lamentation).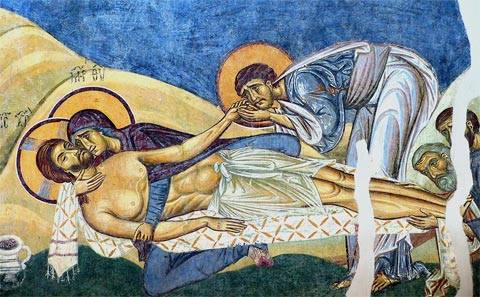 The notion that the Nerezi fresco predates the expression found in Renaissance paintings has been voiced by British art historian Andrew Graham-Dixon: these frescoes from the 1160s precede Giotto's similar emotional frescoes from the Arena Chapel in Padua, circa 1305.