The capital city of the Paeonians and last stronghold of the Macedonian kings, dating from at least the 5th century BC has been left to crumble and decay due to bureaucratic mismanagement and delays.
Bylazora is one of the most important archaeological sites in Macedonia and is now at the complete mercy of the elements. The ancient city had a royal palace, public square, a temple, administrative buildings and tall columns which used to support finely decorated roofs.
This is one of the many poorly-protected archeological sites whose potential remains unused due to not having strategy and vision.
Bylazora is located near the town of Sveti Nikole and only 4 kilometers off the new highway connecting Skopje and Shtip. The location, known as Gradishte, has all advantages to become a tourist attraction.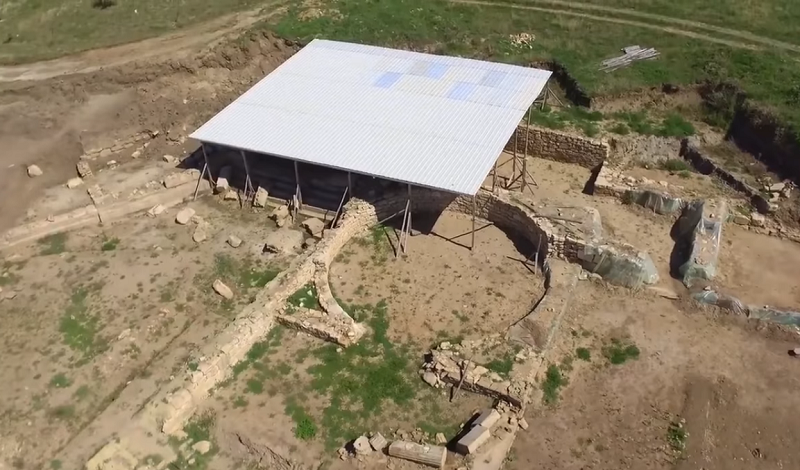 The most substantial work on Bylazora was done in 2017. It led to identifying and uncovering about 80% of the city core. Unfortunately, after the last minor project in 2018, the structures were inadequately protected and therefore exposed to the elements.
Several giant vessels made of clay for storing wheat underground have been left in place in their entirety but are today destroyed. The protective awning made of sheet metal has been brought down by the wind, exposing the marvelous stairs made of large blocks of stone.
There used to be a painting on one of the walls of the palace, but it too is now faded due to rain and wind. A hole in the fence surrounding the site enables anyone to enter, including ill-intending visitors and tomb raiders.
The overall condition of Bylazora is deplorable – but it can get worse, unless the government reacts soon.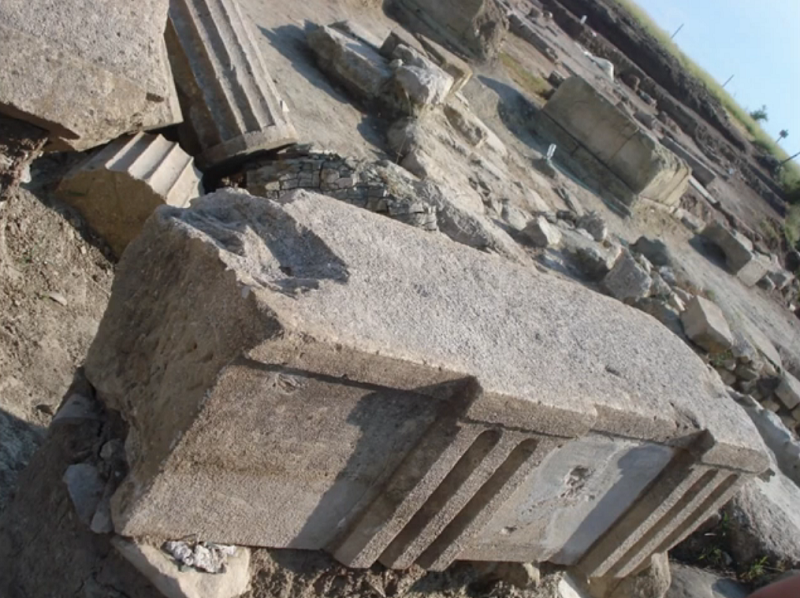 Oversight of Bylazora falls on the Museum of Sveti Nikole. As it is the case with nearly all museums in small towns around Macedonia, this one too doesn't have the financial resource to conduct work on the site or ensure its safety.
According to Aleksandar Danev, temporary Director of the museum, they can conduct archaeological work but are not allowed by law to protect and conserve their findings. This competence is reserved for the Museum and Office for the Protection of Monuments in Shtip.
Bylazora's fate remains doomed due to cross-institutional mismanagement, lack of funds and possible evasion of responsibility.
With documents sent back and forth between government agencies and approved funding by the Ministry of Culture for the preservation of the royal palace, there is no set time frame for its conservation and time has almost run out for Bylazora.