Some of Skopje's residents may have discovered beauty in the art of poetry, as it was relayed by the young Gorazd Kitanovski.
Gorazd has made the bus that he relies on most often – number 41 between the rural suburb of Drachevo and the main train station in the center – a staging ground for his poetry readings.
By doing this, he brings smiles to some people and makes others wonder, because public entertainers are highly unusual in the bus transit system in Skopje.
According to Gorazd, the Covid pandemic has put serious constraints on young artists because they are unable to promote their work. He thought of reading his poetry while on the bus as a way to share his craft with the audience.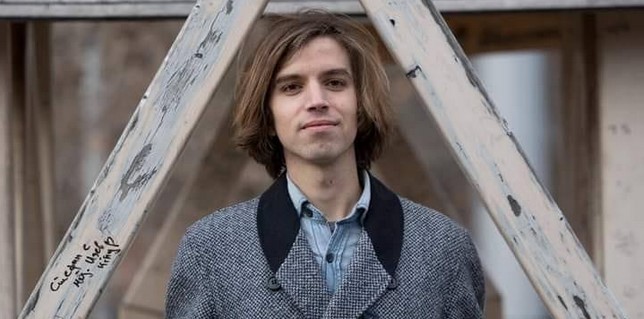 Another reason why he does what he does is to bring positivity among the people. The politics, the blockades from the neighboring countries, the economic downturn because of the pandemic have created a particular mood. Gorazd wants to make people reflect on positive things.
The first video that he uploaded on Facebook caused a very positive reaction. People write the young poet and he rejoices in the fact that they have recognized his efforts.
Gorazd Kitanovski says he also encourages people on the bus to write teir own poetry – one or two verses, at least. And he has a great idea behind it. He wants to crowd-source poetry from people riding bus number 41 into a collection that will be called NIE (WE).
His latest video post on Facebook states that the day has been beautiful and that he recited poetry on the bus twice. His post ends with an encouraging thought: I wish you a good night. "Give yourselves a hug before going to sleep – you deserve it!"
You can hear Gorazd's poetry readings on his Instagram and Facebook profile.