I am a father of two children that are still entertained by Darko Biberko. Darko originates from the imagination of Nevena and Kalina – two sisters living in Chicago who want to help the youngest Macedonians out there learn the Macedonian language.
Darko Biberko is the name of the animated character who helps teach children how to count bananas, tell left from right, say good morning and good night in the Macedonian language.
I find Darko Biberko to be a rare thing in the Macedonian corner of the internet. Production studios from neighbouring countries have seized the trend of lullabies taking on a life on YouTube. Sadly, besides the dozens of excellent Macedonian children's songs from festivals, there were very few animated music videos for small children.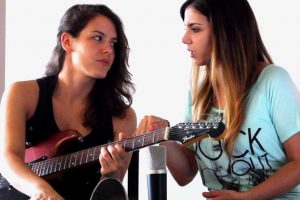 This changed when Darko Biberko appeared on the YouTube feed with a couple of songs at first. Both my children and I found the songs likeable. If parents love it it is certain that the kids are going to watch it too. Within a year, Darko Biberko's makers added few more videos to their channel.
Having been part of the US Macedonian diaspora community myself, the absence of quality Macedonian language content that can be used by second and third generation Macedonians was more than obvious.
Nevena and Kalina have done a tremendous job to fill the absence of animated music videos sung in Macedonian.
To this I can only respond by quoting the great Macedonian poet and codifier of the Macedonian literary language – Blazhe Koneski: "The Macedonian language is our true homeland."
In this day and age, he couldn't have been any closer to the truth.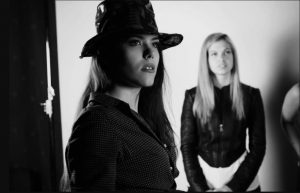 The GoFundMe page for Darko Biberko makes it evident that Nevena and Kalina have found another way to respond to their Macedonia-loving urge – they've created a social experiment:
"We are constantly involved in speaking/advocating for Macedonian human rights and have dedicated much of the past year to doing just that. We recently launched a documentary/social experiment by the title of "The M Word" that stresses the importance of the Macedonian identity."
Obviously, they've done a great job with Darko Biberko, so why not consider making a donation via their GoFundMe page to keep the educational videos coming?
View the latest episode: