A heavy street-sweeping machine drove over the surface of the fountain on square Macedonia, causing it to sink inside.
The action resulted in damages to the tiles and potentially, on the intricate plumbing and pumps that make the fountain display a pretty procession of cascades and lights.
The City of Skopje has issued a statement in which it blames the hapless event on the "low quality work that was done on the square by the previous government."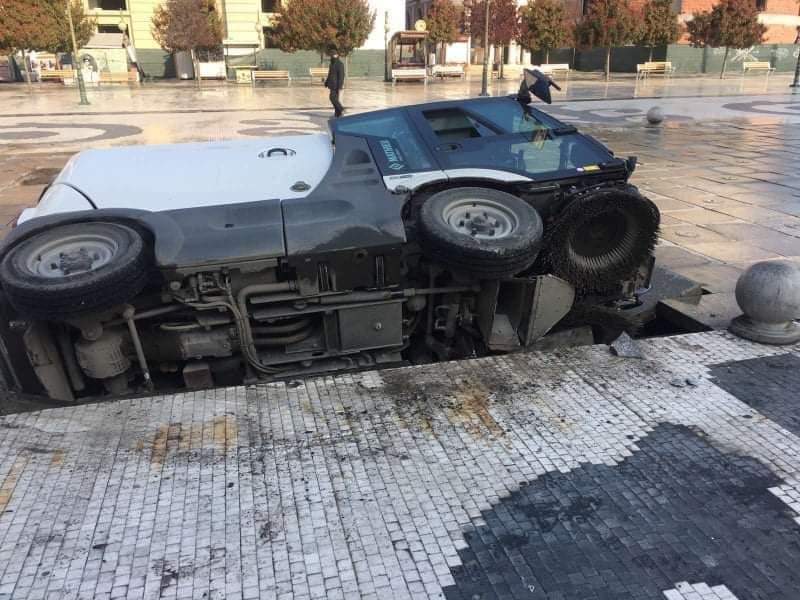 Incredibly, in its statement, the City of Skopje makes no mention of the fact that the tiles are set on top of the infrastructure of pipes and pumps that cannot sustain the weight of a heavy-duty street-cleaning machine.
This isn't the first time that a vehicle belonging to the department of public works causes damages to the same fountain (image below).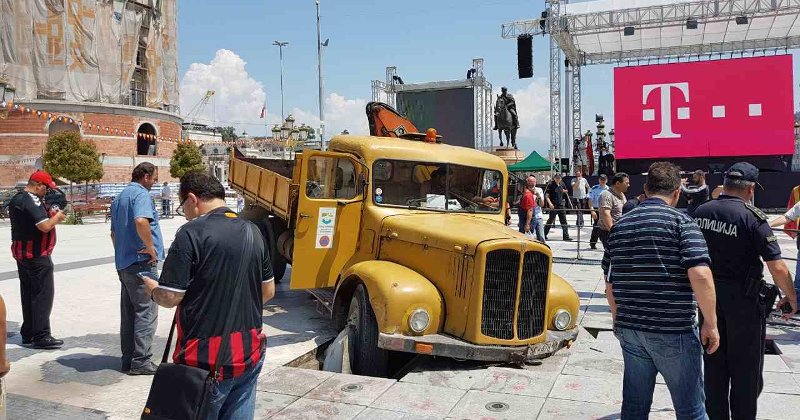 On 6 June 2017, a truck that was part of the preparations for the public celebration of Vardar's Handball European Champions title, also drove on the surface of the ground-level fountain and sunk one of its wheels.
The question that begs asking is whether the drivers involved in the separate incidents weren't aware that there is hollow space underneath the fountain?
A simple assessment of the picture makes it apparent that the truck had no business driver over the fountain.
Neither of the incidents was followed up by an official inquiry from the City of Skopje to look into the reckless manner in which the vehicles were operated and the condition of the drivers.