A quick walk through Skopje's famed square 'Macedonia' leaves the impression of an unfinished project, a building site that once complete is supposed to show the splendour of the country's capital.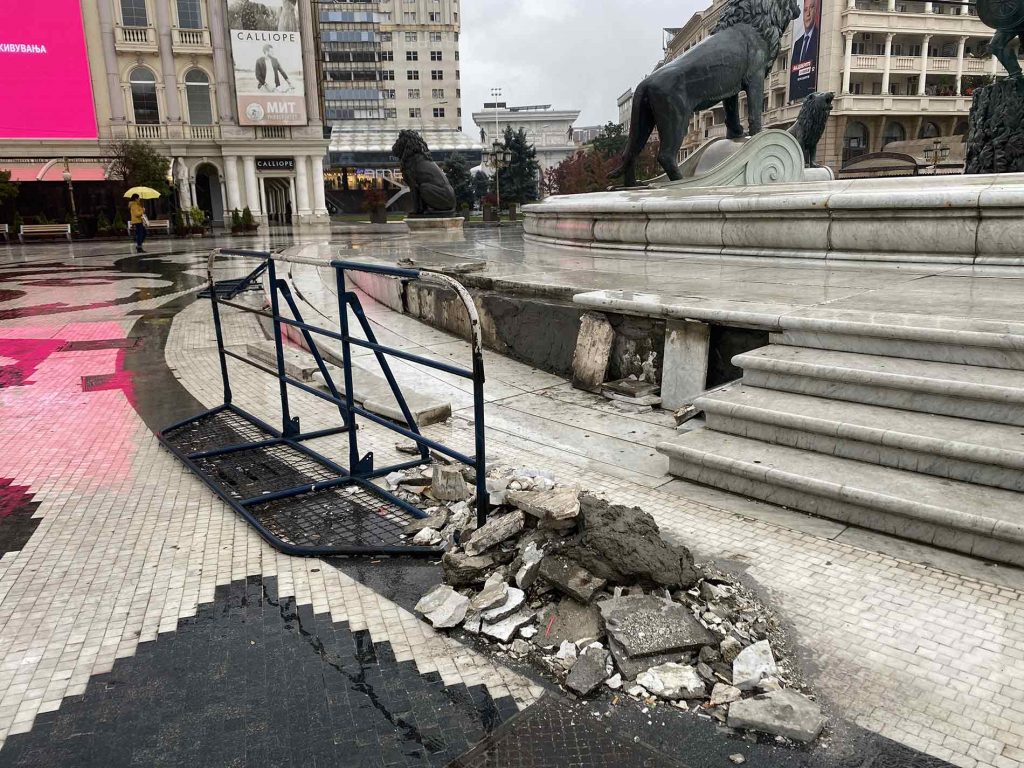 Upon a closer look, it is evident that it is not a construction site but buildings and renovations that have started and stopped. In fact, Skopje's square has been frozen in time, with half-built buildings and uncompleted facades polluting the visual appearance of the capital for 4 years.
Skopje's main square, which attracts the highest number of tourists and is the most photographed area in the country has been left crumbling since 2017, as soon as the new mayor of the city Petre Shilegov took office.
The government of Nikola Gruevski undertook the first facelift of Skopje in over 40 years since the city was rebuilt in a brutalist style following an earthquake that destroyed most of the city in 1965. The project called Skopje 2014 was to give the capital a new look, a combination of modern and baroque architecture featuring historical figures from Macedonia's past.
While the far-left media attacked the project due to its national elements, it helped Macedonia rank third on Lonely Planets top places to visit in the world and tourists started pouring in.
The project was halted by the new SDSM administration, citing overspending and corruption and vowed to return Skopje to its original brutalist glory.
In order to appease Greece and Bulgaria, who both hold major human rights violations against their Macedonian minorities, Skopje's Mayor Petre Shilegov has often had racists outbursts declaring that the Macedonian character of the project, namely the statue of Alexander the Great and other Macedonian figures should end up in a rubbish tip.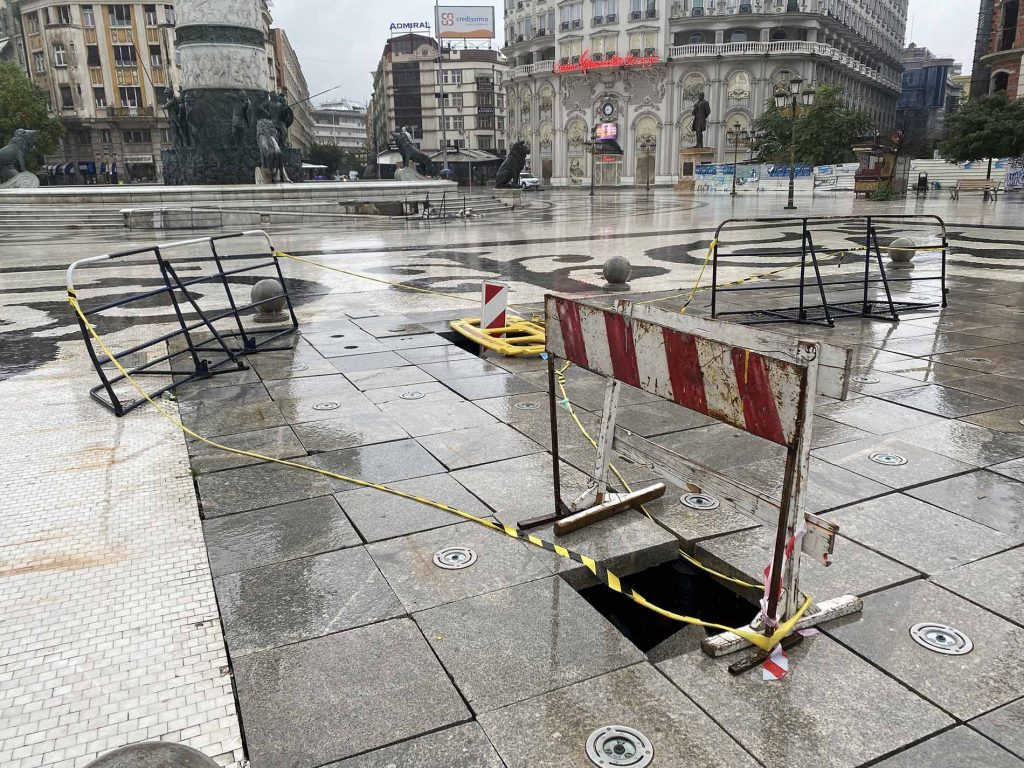 After an announcement in 2018 that the statue of Alexander would be removed, civilians began patrolling it in order to stop its dislocation and the Mayor retreated.
Fast forward years later and the only thing that has changed in the main square of the country's capital is the decay of the half-built buildings, stripped bare facades and unmaintained and vandalised monuments.