The police department's Terrorism and Violent Extremism unit and the National Security Agency conducted simultaneous raids on multiple locations in the northern areas of Macedonia, resulting in the arrest of an eight-person extremist cell whose intention had been to commit acts of terror.
The Ministry of Interior announced that the action targeted five locations in Kumanovo and three in Skopje which led to eight arrests and the capture of weapons, munition, improvised explosive devices and money on December 27th.
The action is related to an earlier raid conducted on August 27th, in a rural hideout in the Kumanovo region that had yielded a store of weapons and explosive devices. The three people who were arrested in August are reported to be part of an extremist group that totals 11 people for now.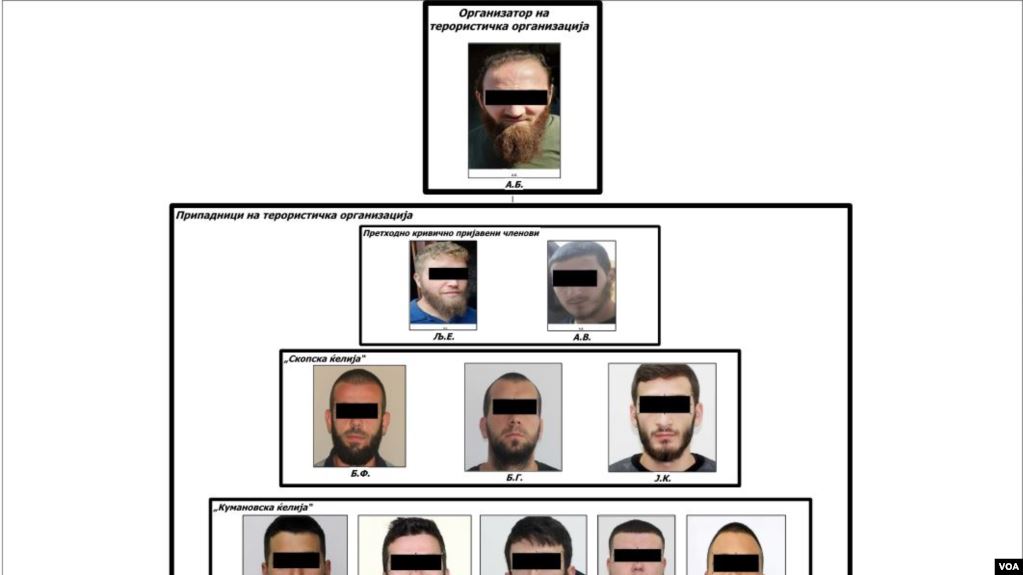 One of the arrestees, initialed B.A. from Kumanovo, is the alleged founder of the group that includes one person whom the Ministry of Interior has proof of being part of ISIS-related paramilitary formations in countries outside Macedonia.
The investigation states it has evidence that the arrested extremists were conspiring the transport of weapons and had been developing suicide belts. According to a statement made by the ministry, "the group's members had been procuring weapons and financial means with the intention to conduct attacks on public objects."
Interior Minister Oliver Spasovski had stated that the country's geostrategic position comes with potential risk, but he went on to assure the Macedonian citizens that the institutions are well-coordinated and are working to prevent acts of terror.