When you encounter a place named Kuklica (literal meaning, Little Dolls), you can't avoid asking the question, why the name?
Kuklica is a village between Kratovo and Kumanovo whose name is related to an ancient legend, which itself is related to a unique geological phenomenon located nearby.
According to the residents of Kuklica, a very long time ago, two unfortunate families were struck by terrible tragedy.
The name of the village was given a new name when a young woman cursed the man who broke her heart.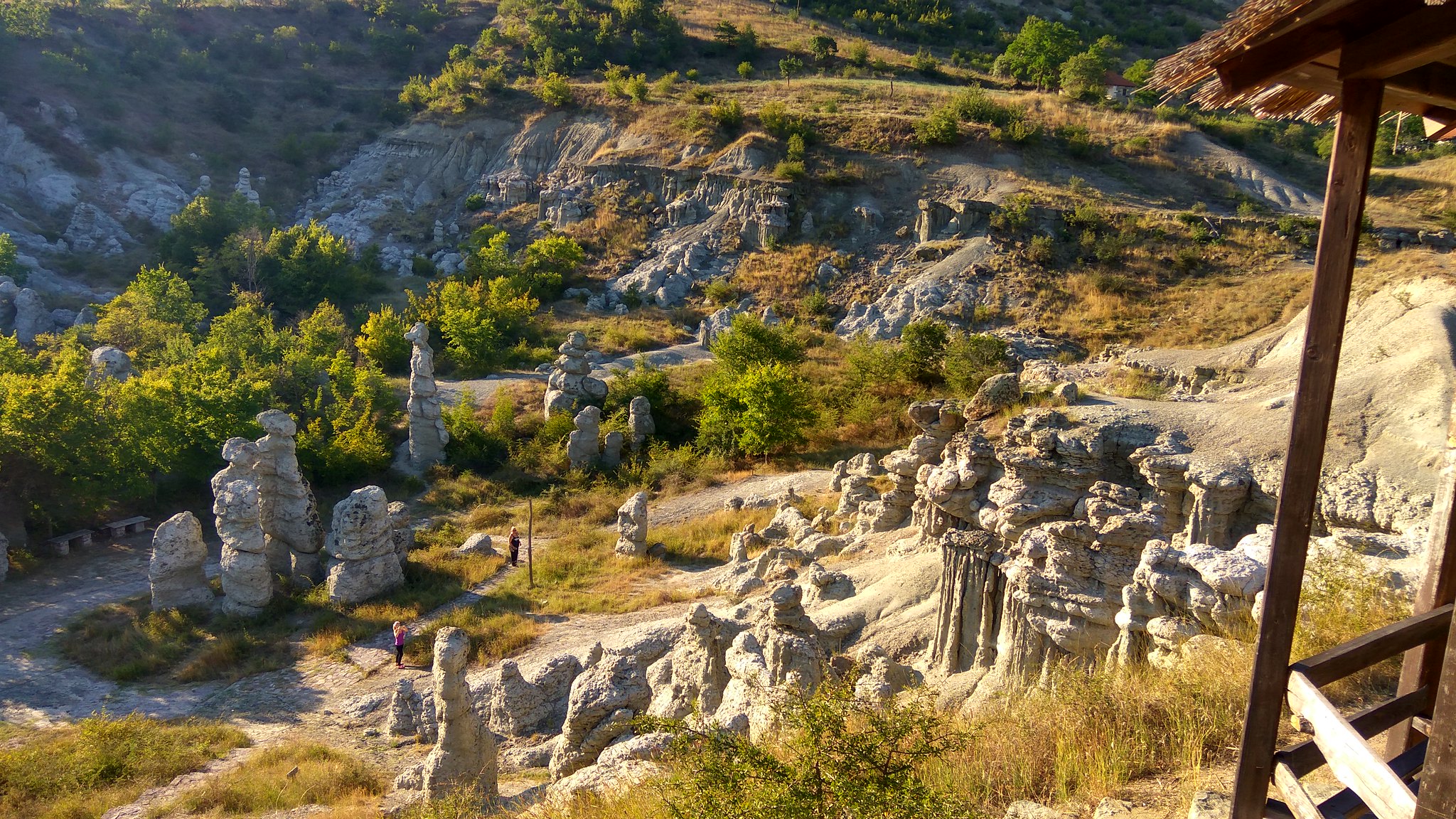 The couple had been wildly in love and even talked about their wedding, but the groom-to-be was conquered by another women.
On the day of their wedding, the heartbroken girl said to the heavens that everyone at the wedding ought to turn to stone.
When the newlyweds exchanged their first kiss in front of their families, the curse took hold and slowly, all of the people at the location became petrified.
Upon seeing what happened to their fellow villagers, the residents of the village changed its name to Kuklica – Little Dolls.
This fantastic story is the folk explanation of the origin of the towering sediments of volcanic rock shaped like men and women.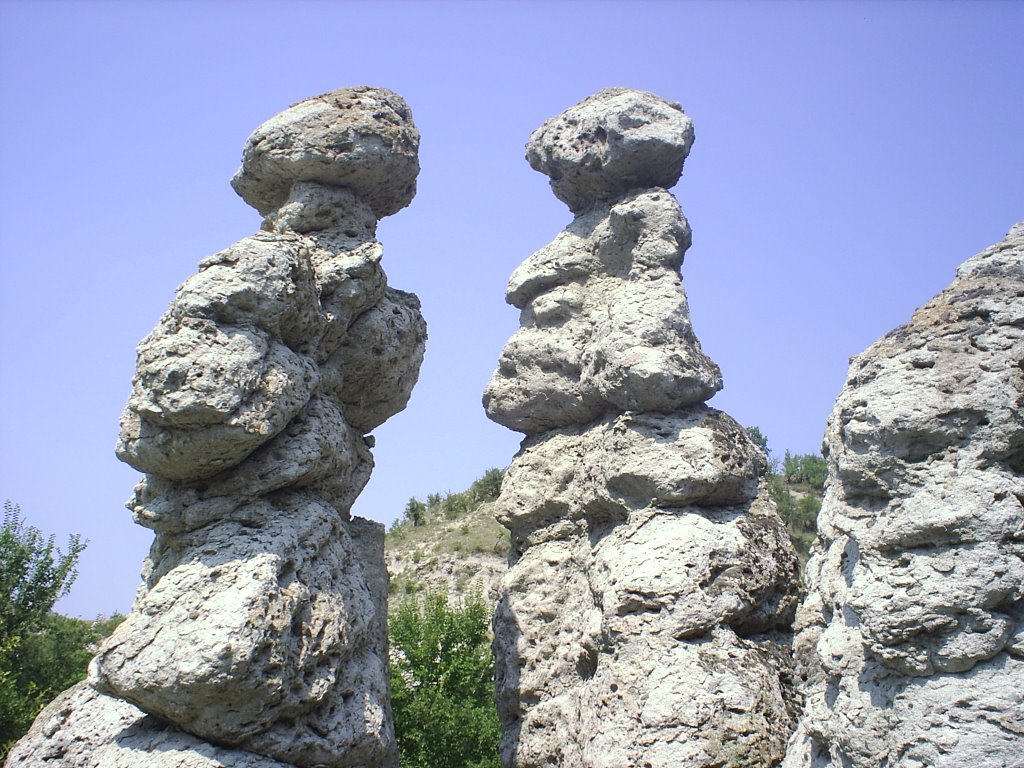 The location of the "wedding", near the village Kuklica is called Vesela Svadba (Merry Wedding) because some of the figures appear to be smiling and embracing one another.
Hard science tells a different story from the residents of Kuklica.
According to geologists, the Merry Wedding had occurred 10 million years ago through erosion by wind, heat, cold and water. The end result are more than two dozen figures, some standing more than 10 meters.
Today, Kuklica represents one of the most fascinating naturally occurring sites in Macedonia.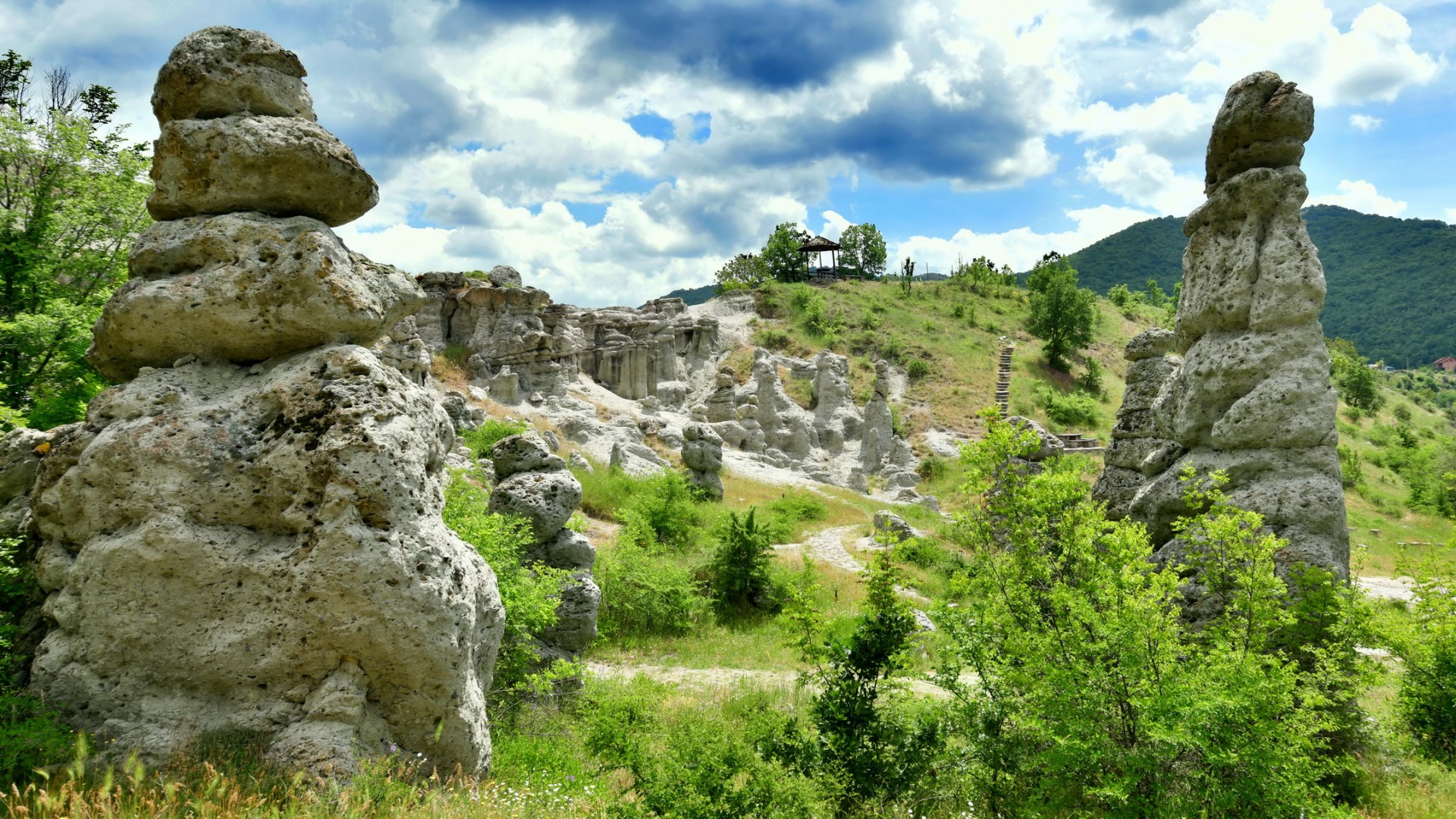 The location is remote, as is the village – but still accessible from the highway that connects Kumanovo and Kratovo.
The stone dolls are a fascinating sight. Their shapes are indeed human-like and thanks to its uniqueness, it has been protected by the Agency for Natural Rarities which is part of the Ministry of Environment.
According to local residents, the compact volcanic rock is brittle and the process of erosion doesn't stop. Because of this, the wind and the rain help create a new "guest" of the wedding each year.