On March 4, 100,000 Macedonians around the world stood up to defend their human right to be called Macedonian and their country Macedonia.
The human rights protests occurred in more than 15 countries in order  show the world that Macedonians are against the forceful and unjust changing of the national name of the Macedonian Republic, under the banner We Are Macedonia.
Macedonia
More than 20,000 protesters came out in the city center of Skopje in a display of dignity that was the largest non party backed protest in the country's history.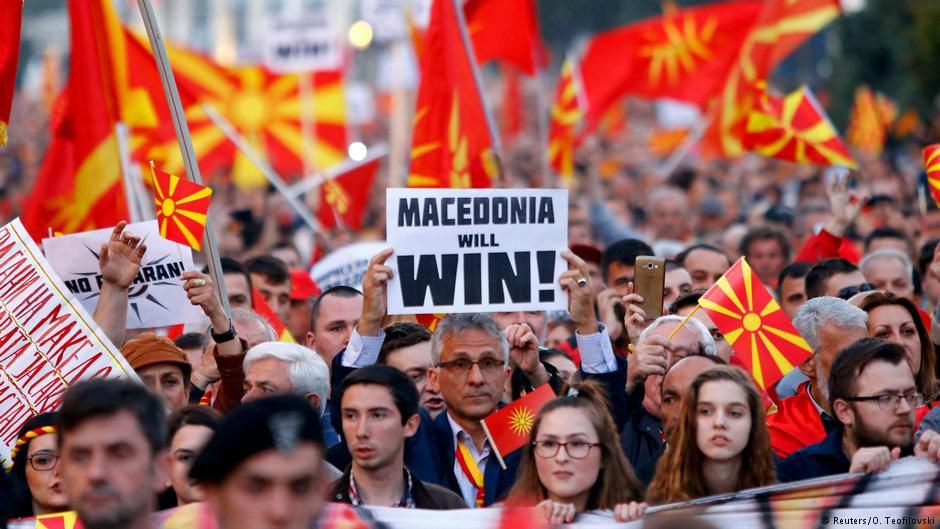 Australia
Macedonians in Australia came out in even greater numbers. The protest in Sydney attracted 40,000 and the one in Melbourne 30,000 people.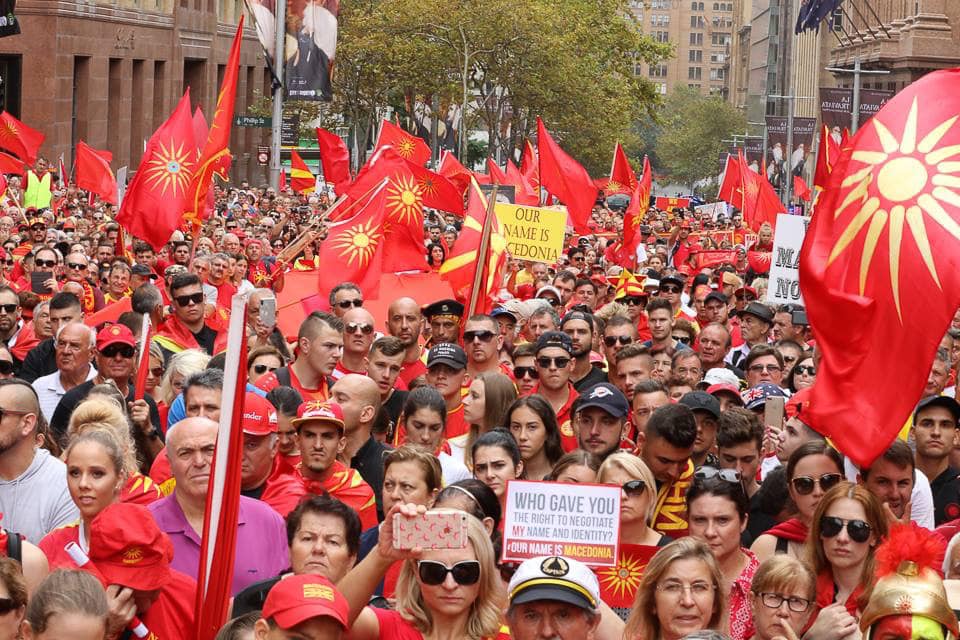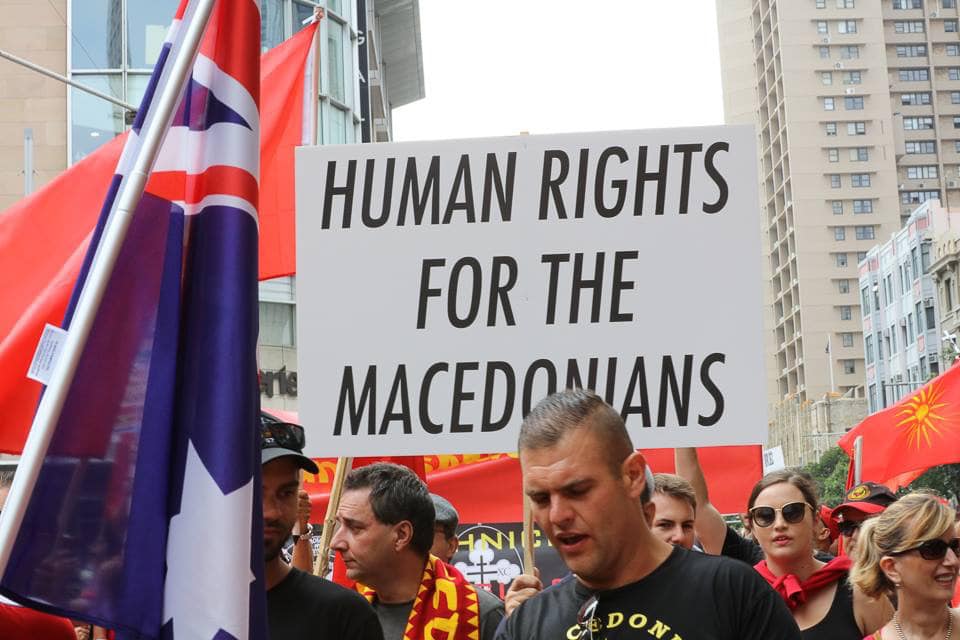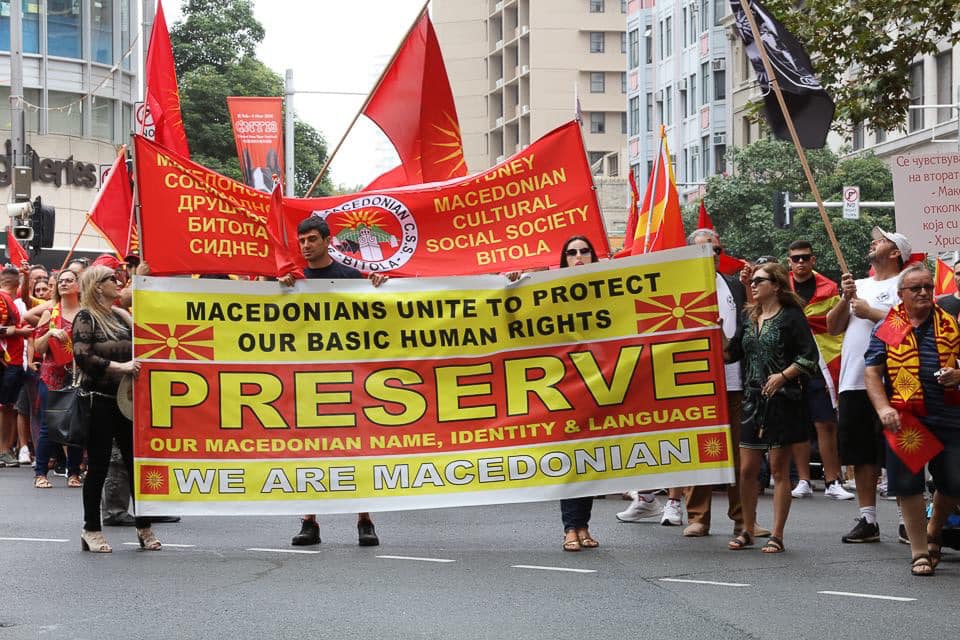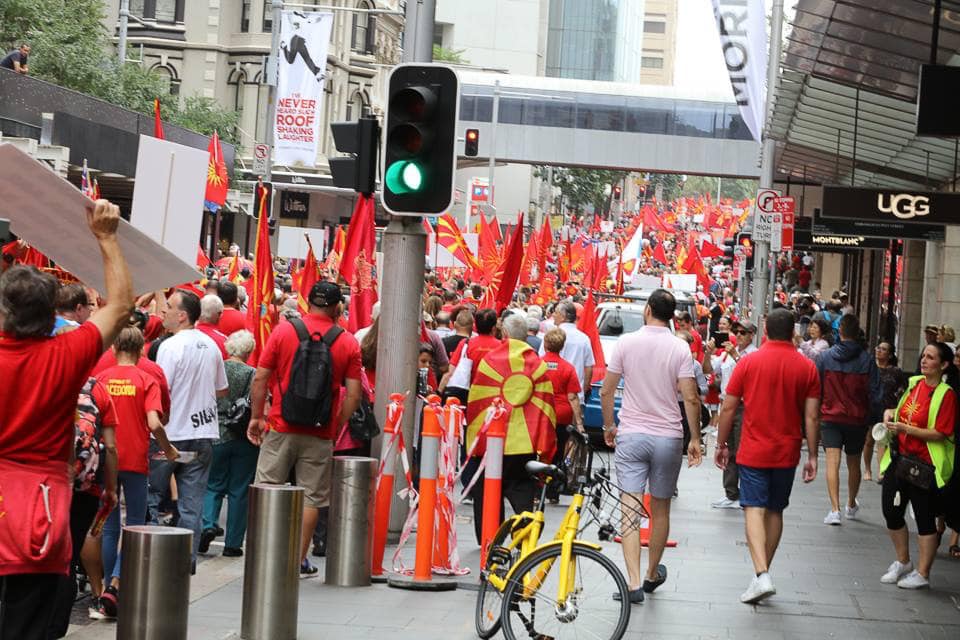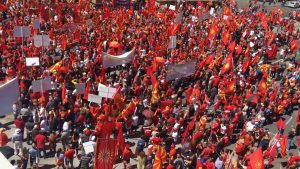 Rest of the world
Simultaneously, people gathered in United States, Canada, United Kingdom, New Zealand, Italy, Malta, Germany, Holland, Sweden, Czech Republic.
Unjust and humiliating breach of human rights
The referendum for the Prespa Agreement was rejected by Macedonians and failed miserably after a successful boycott campaign. Only 36% of people showed up to vote, with Albanians voting in droves.
Despite the failed referendum, the foreign backed Zaev government pushed through constitutional changes by blackmailing opposition MPs with jail time through evidence obtained via illegal wiretaps used to bring down the previous government.
As a consequence the historic and ethnic name of Macedonians has been torn away and the national symbol of Macedonians world wide effectively banned.
Under the agreement the Macedonian nationality is eliminated in a gross beach of fundamental human rights, instead being replaced with 'citizenship'.
In essence Macedonia gave up a part of it's sovereignty, history and identity to Greece.
The illegal name change has now opened the door to subsequent antagonism from Bulgaria, which seeks to further reformulate the identity of the Macedonian nation and absorb it into the Bulgarian ethos.
As Greece blocked the Euro Atlantic perspective of Macedonia until it got what it wanted, Bulgaria is now doing the same.
Bulgaria now blackmails Macedonia's entry into the EU with ridiculous demands that may result in further additional constitutional changes if accepted.