Dimitrija Angelkov, a high school professor from Kavadarci, has come up with a unique solution for the medial field which has earned him the "Invention of the Year" award for 2020 at the Makinova expo for Macedonian innovators.
Angelkov's "Smart respirator" is a portable device that runs on compressed air instead of motors. His device has advantage over respirators that use motors whose electromagnetic vibrations interfere with medical devices.
The device runs oxygen to face masks that are worn by patients during surgery and medical emergency and are administered by medical personnel.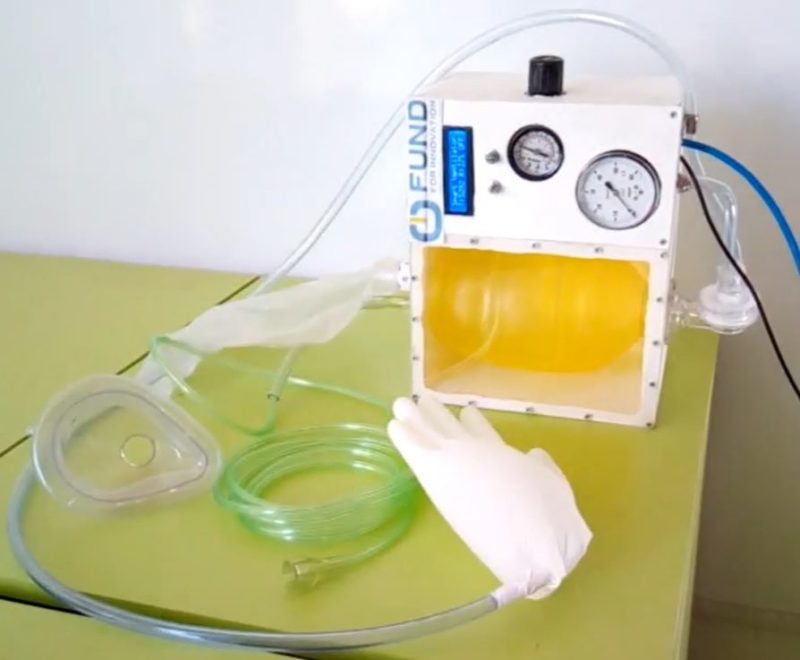 Angelkov developed the respirator with plastic parts that make it light and portable so that it can be used inside hospitals and first aid vehicles. The invention was supported by the Macedonian Innovations and Technology Fund (FITR).
His goal is to produce the respirator in sufficient numbers so that it will find use in hospitals in Macedonia, especially during the Covid pandemic. He notes that producing the device is cost-effective.
According to the Macedonian news portal for technology and innovation, Dimitrija Angelkov is a serial innovator. His other inventions are an interactive smart teaching panel, air filters with sterilizers, tiles made of recycled plastic and others.