Borche Stamenov from Kavadarci has donated personal computers to a total of 780 families across Macedonia, which saw him receiving the European of the Year – Special Award for Solidarity.
His contribution was recognized for improving the lives of the families in need of digital connectivity, which has been in dire need during the covid period of heightened isolation and online learning.
In 2017 he was recognized as "Philanthropist of the Year" by the association Horus. A Macedonian student in Switzerland has taken his work as the basis of a research paper in his university.
For his efforts he has received interview requests from media from all over Europe and an Italian film director had approached him about a documentary about his #DonirajKompjuter campaign.
Stamenov began his journey in 2016 when a woman walked into his workplace at Bidat Information, and said she needs a computer but doesn't have the means to buy one.
Stamenov utilized spare parts to put together a computer which was used in a household with four children who have never seen one before.
Witnessing the joy of the children, Stamenov decided he will continue his work and bring happiness to as many children as possible.
By November 2020, Stamenov donated as many as 500 computers.
The pace of his humanitarian mission picked up when Macedonia experienced a standstill due to the pandemic.
When the Ministry of Education decided to move the classroom online, hundreds of children and young adults from poor families and remote regions faced a daunting challenge.
Stamenov was helped by individuals who relayed messages to him from those in need. His mission received support from the cargo delivery company Eko Logistic Servis which delivered the computers for free.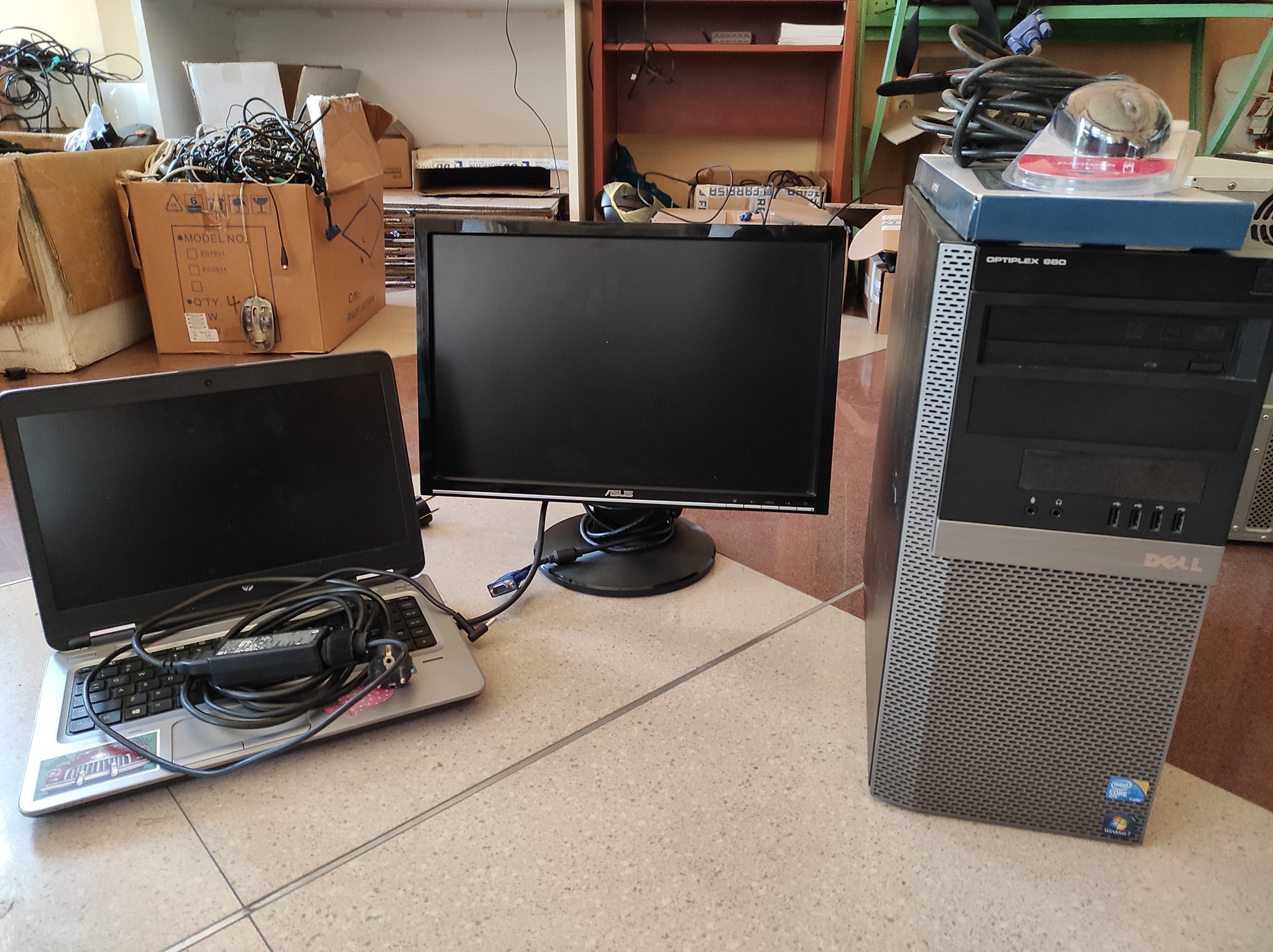 Stamenov's computers have reached virtually every region in Macedonia. He has received "Thank You" notes in various forms: from letters to chapbooks, to videos.
Stamenov recently stated in his interview for the news portal Umno.mk that 130,000 employees of the State are "destroying" 130,000 computers. Stamenov is referring to the fact that many computers in state agencies and ministries are not used by the employees.
At the same time, according to statistics from the Ministry of Education, there are 4,000 students who don't have the means to attend classes online.
This concerns his humanitarian mission. According to Stamenov, he and his team would need about a year to put together computers for that many students.
He emphasized in the interview that the Government has spent 100,000 euros on refreshments (walnuts, almonds, etc.) and says it will take the same amount of money to equip with a computer and internet connection for every single of those 4,000 children.