The Prime Minister of Macedonia didn't spare words to placate his Greek counterpart following their visit at the Delphi Economic Forum.
Zoran Zaev said Greece is "our strategic partner" and one of "our most dedicated friends."
He even stated that his colleague, Kiryakos Mitsotakis, had contacted him "often" with requests for help in tackling the pandemic.
None of this inspired any sympathy in Mitsotakis, who refused to mention the country even by the name the Greek state agreed to when tagging Zaev in a Twitter post.
This was no mistake because Mitsotakis didn't forget to name the countries of other heads of state on the social network following the forum.
On several occasions, the then-new Greek PM said that he will never use the words "I wish to bid a welcome to the Macedonian prime minister."
By refusing to use the name Macedonia, albeit next to "North", he has shown he stands true to his words.
Με τον Πρωθυπουργό @Zoran_Zaev είχαμε την ευκαιρία να συζητήσουμε τις δυνατότητες διεύρυνσης της συνεργασίας μεταξύ των χωρών μας, ιδιαίτερα στους τομείς της οικονομίας και ενέργειας, όπου πολλά & ενδιαφέροντα έργα βρίσκονται στο στάδιο της προετοιμασίας. https://t.co/mLOnS66F8v pic.twitter.com/GVsxJ2lae6

— Prime Minister GR (@PrimeministerGR) May 13, 2021
One of Zaev's celebratory statements remarks following Delphi was that Greece has agreed to open the two border crossings with Macedonia.
Early in the morning today, a column of vehicles had already amassed at Bogorodica/Evzoni. Cars with Greek plates were let through but everyone else had had to turn back and leave after Greek officials lowered the ramp.
This isn't the only nugget of irony that adds to a distorted view when it comes to Macedonia interacting with neighbors whose good will underpins its objective of joining the EU – in lack of any other mechanisms.
An official document from the Greek Ministry of Culture, dated May 10, appeared on Facebook on May 12, stating it has recognized the "Krste Misirkov" association, whose cause is the preservation of the Macedonian language in the Edessa region.
Was it mere coincidence that the Ministry rescinded its recognition on May 13, coinciding with Zaev's visit to Greece that day?
There is little coincidence when it comes to Macedonia being on the receiving end of tactics and jabs which reflect official policies of negation and denial espoused by its neighbours.
On the other hand, Macedonia is eagerly optimistic, or should I say, head-strong in playing friends with historic revisionists, genocide deniers and totalitarians in Bulgaria and Greece.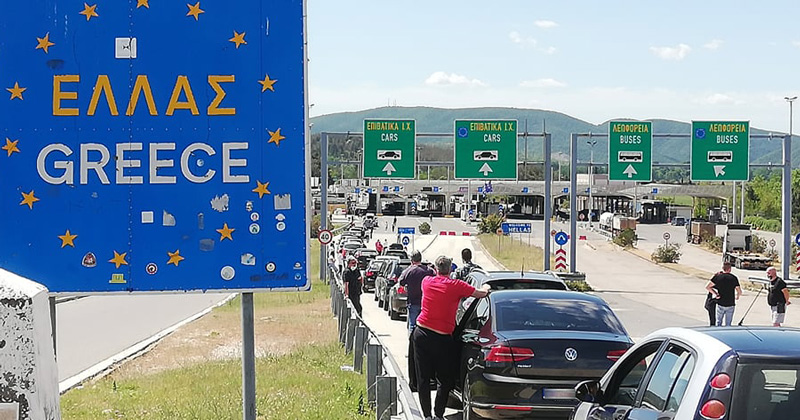 During its three-decade long blockade on Macedonia, Greece was the irrational actor that prevented the integration of Macedonia and the region.
Zaev's Government accepted Greece's terms and signed off on changing the country's name to North Macedonia. Suddenly, Greece became a friend and ally.
Upon signing the Agreement with Bulgaria, Zaev called Borissov his "brother" amidst an outpour of friendliness which he hoped will ease the way to overcoming Bulgaria's historic denial of a Macedonian nation.
That didn't happen.
It became apparent soon after that Bulgaria isn't going to budge an inch from its EU veto-backed, high-horsed position of historic revisionism and calloused conservatism.
At the Delphi Economic Forum Zaev slapped the label "irrational actor" on Bulgaria, while laying his hopes on Greece (which knows all about carrying a veto) to help his country overcome the veto that was lodged by Bulgaria.
Macedonia's Prime Minister stated in an interview for the Macedonian Informative Agency that Mitsotakis, whose government denies Macedonians in Greece their civic rights, has had "positive ideas" in helping to remove Bulgaria's veto.
Bulgaria and Greece are tacitly agreed that a Macedonian nation does not exist.
Official Sofia claims all Macedonians are Bulgarians who were "brainwashed" by Tito and the Yugoslav communists – however, it has never made a single mention of there being a Bulgarian minority in Greece.
To grasp the irony of 18-th century Balkan politics today, Macedonians in Greece, who are not allowed to formally learn their ancestral language or to freely associate under cultural organizations, are Bulgarians whose existence is not recognized by the Bulgarian state.
But everything is "business as usual" for Zaev, despite the fact that Macedonia has been forced into an artificial limbo for the past three decades.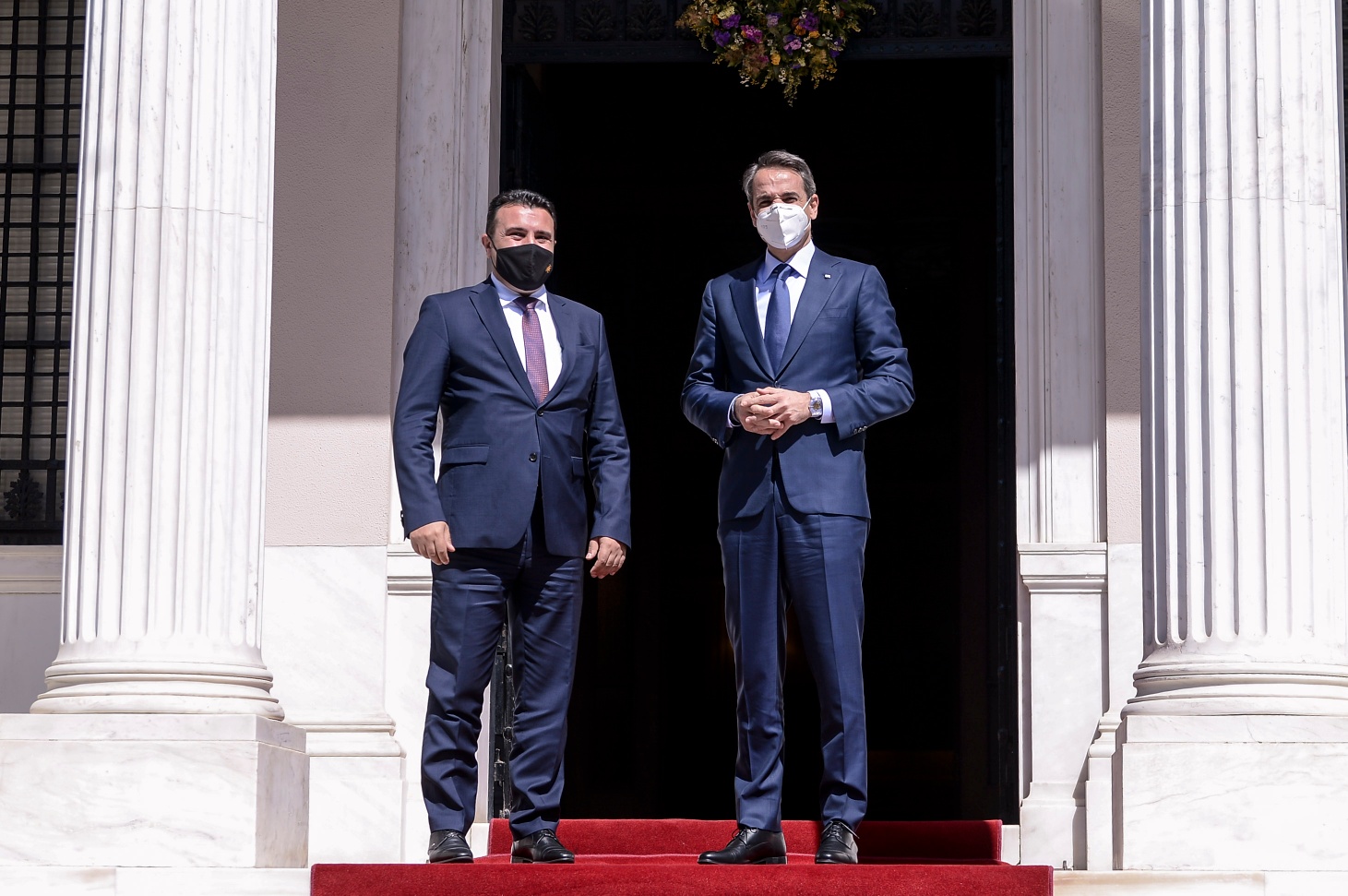 During the Forum, he and Mitsotakis had ensured one another that they will sign a deal that puts back into use the old oil pipeline which has caused Macedonia to incur 53 million euros in fees from the refinery Okta, owned by Hellenic Petroleum, because the SDSM government broke an agreement in 2002.
In addition to this, the two prime ministers had discussed the liquid natural gas terminal in Alexandropolis whose development (20%) is supported with Macedonian money, and the eventual development of a hydro dam (up to 800 mil euro) in the area of Chebren, Mariovo, where a Greek company has made it to the narrowed list that will give the final contractor.
These aren't the only projects in the economic initiative between Macedonia and Greece, there is plenty more to get done to connect the two countries, which is laudable.
Yet human rights and the dignity of the Macedonian people are again on the back burner and this is precisely what makes Macedonia's foreign policy a flimsy endeavor that works, largely, to the benefit of the business and political elite in Skopje.
Anyone who wants to see holistic, meaningful European integration should not ignore the crucial human element in it – and that requires respect for human rights and mutual recognition – something that's been long past due in the 21 century Balkans and its mentor, the EU.
-Martin Anastasovski