Handball great Kiril Lazarov executed a flawless debut as coach of the Macedonian side with a 33 – 29 win over Denmark.
The Macedonian national team had a seven-goal lead with 12 minutes until the end of the first qualifier match for the 2022 European Handball Championship in Hungary in Slovakia.
The Danes are the ruling champions of the world, but they faced a motivated team of Macedonians led by coach-player Kiril Lazarov and by the surprise comeback of veteran Filip Mirkulovski.
Lazarov took over only recently and vowed to create a team that plays fast handball, on par with the best teams from around Europe.
The World Cup in Egypt where Macedonia lost five its six games, proved that without good leadership and self-confidence, all the talents the players possess will be in vain.
The new generation that started off with the national team two and three years ago, like Taleski and Kuzmanovski, should have carried the burden of each game. Instead, they found themselves without proper guidance and motivation.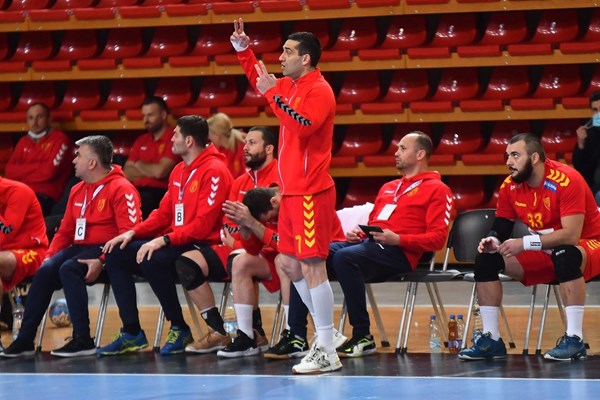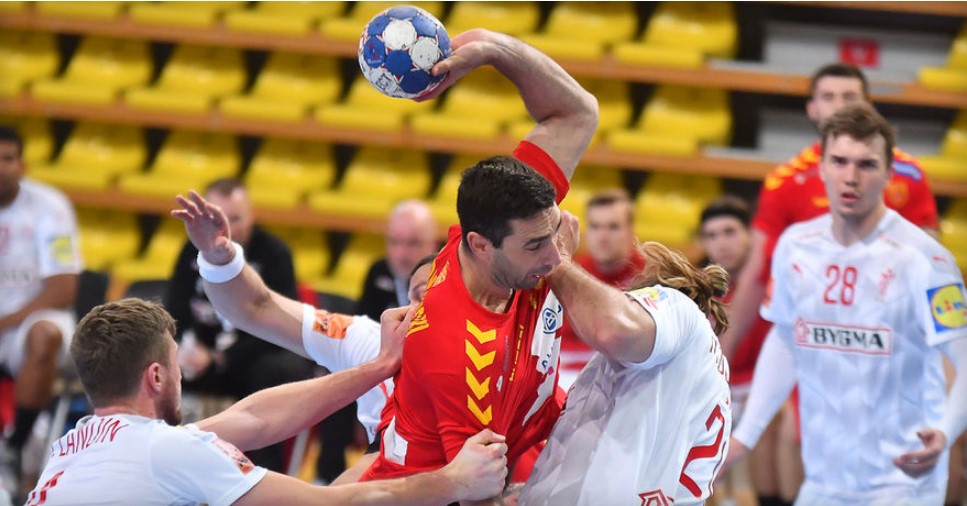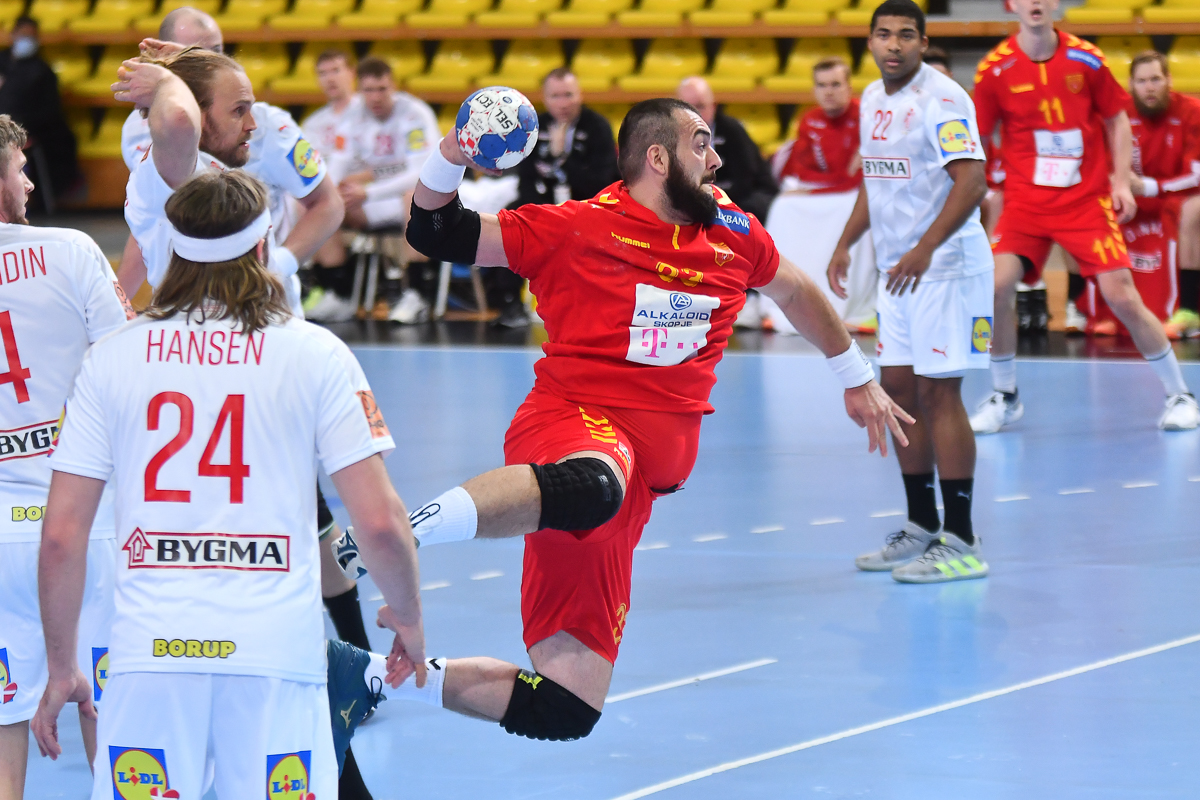 Kiril Lazarov steps in, who seems to have the x-factor needed to bring out the best in his team, including the new young like Nenad Kosteski and Martin Tomovski who have to step-in for the now seasoned wings Dejan Manaskov and Goce Georgievski.
25 minutes into the second half and Macedonia again is five goals clear from Denmark and keeps the same spread three minutes later.
Throughout the second half Lazarov steps in and out of the game. When on the pitch, he is more content to feed the ball to Peshevski and Stoilov then pull his jump-shots himself.
Macedonia couldn't have hoped for a better start to the qualifiers. The deadly attack of the Danish team was outdone by the now deadlier attack of team Macedonia.
Lazarov scored his last goal of the game at one minute until the end which was followed by a time out for Denmark.
In the remainder of the game, Macedonia didn't let up its winning intent.
Goalkeeper Mitrevski saved a sure-shot that would have put Denmark at 30, but the game was over with 33 goals for Macedonia. Final result, Macedonia 33 – Denmark 29.
Macedonia is playing Denmark away in a return match this Monday at 16:00 MK time.