Macedonian sports fans are celebrating another career milestone by handball legend Kiril Lazarov, who was named the best right back player of the decade by leading handball magazine Handball Planet on December 24th.
This recognition makes the famous Number 7 Lazarov part of the best team between 2010-2020 and he is among greats such as the Vardar Skopje wing Timur Dibirov, the Danish giant Michel Hansen, and another Vardar great – goalkeeper Arpad Sterbik.
The Sveti Nikole-born player who is currently playing for the French team Nantes and who previously played for the Spanish champions Barcelona started his professional career in Pelister, Bitola.
Lazarov is the current record holder of scoring the most goals in the European Handball Champions League. His tally boasts a mammoth 1256 scores in 18 seasons.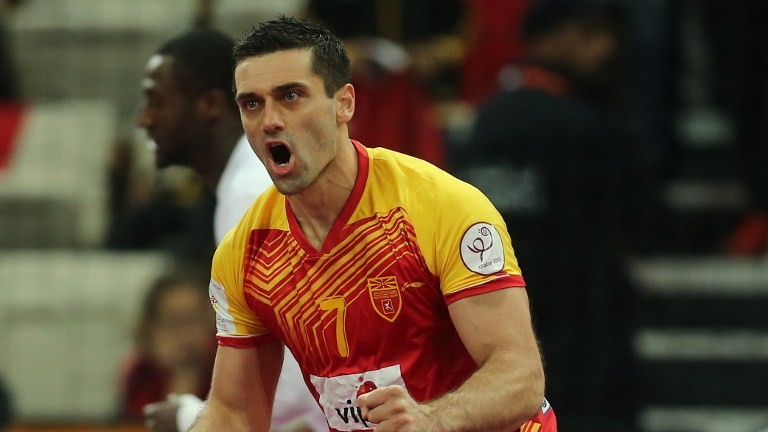 Kiril Lazarov also holds the world record for scoring the most goals at a World Cup championship. At the cup in Croatia in 2009, he scored 92 goals, beating the 1995 world record by six goals.
If this isn't enough, he is also the highest scorer at any European Cup with 61 goals and has also won a because he is a European Handball Champion with Barcelona. In the 2014-2015 season, Lazarov was voted the best right backcourt player in Spain.
What makes Lazarov a deadly striker is his left hand. His style of play is surgical on account of his rapid footwork which enables him to 'lose' defenders and to launch precise shots from a great distance.
Surely, in Kiril Lazarov Macedonia has a true champion. Although he is at the age of 40 in a game that is highly physical, competitive and dominated by a generation of young players, Lazarov has not announced any plans to retire.