The Government has put the notorious head of the football cheer squad "Smugglers" as part of the Macedonian organization, promotion and coordination team for the Euro 2020 games in Bucharest.
The group is responsible for various violent acts with Omer Bunjaku now promoted for his role as head of the cheer squad for the football club Shkupi from Skopje, who is also an official Government sports advisor.
The die-hard "Shvercerat", meaning Smugglers is an ethnic Albanian fan group of the football club Shkupi of Chair. The group was founded and led by the current Deputy Prime Minister for Ethnic Relations and once an employee at the NATO mission in Skopje, Artan Grubi of DUI.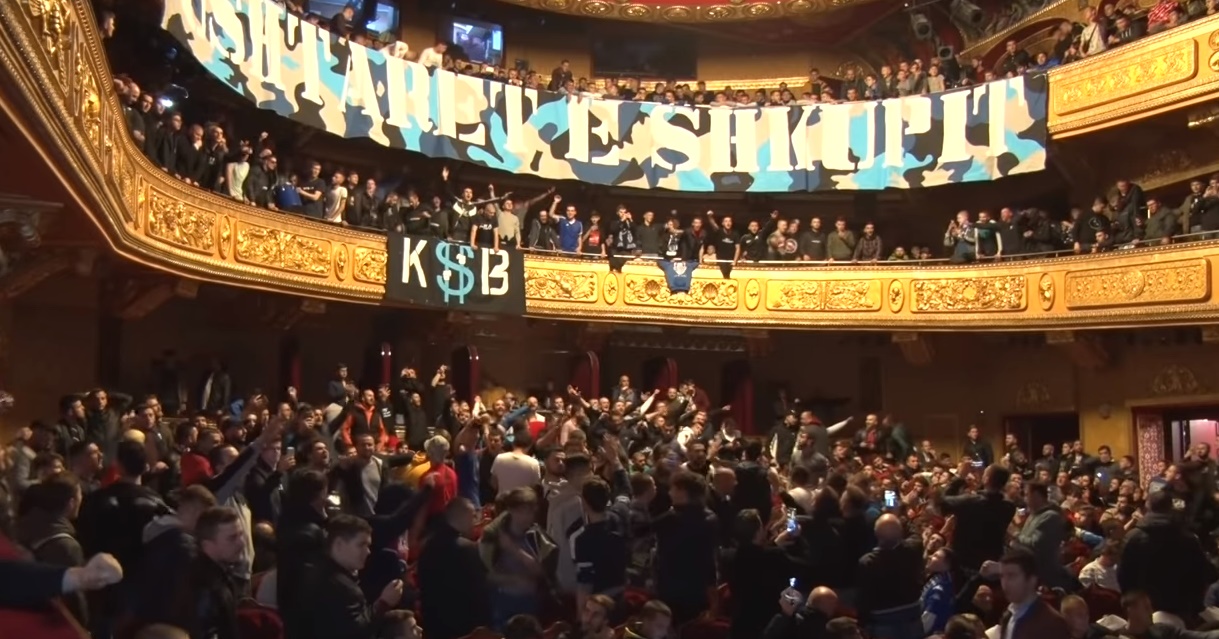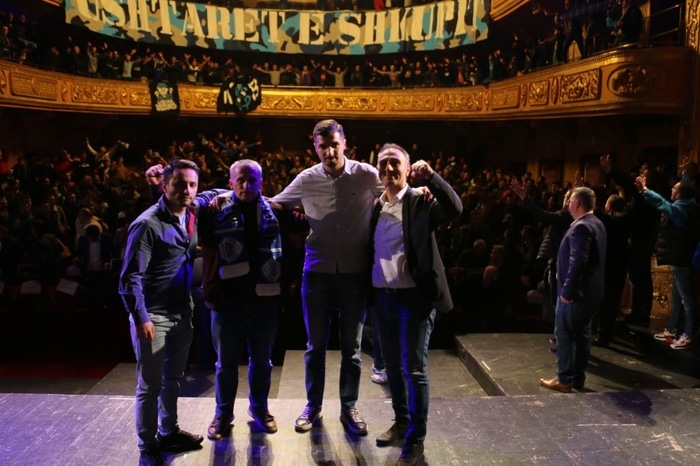 The group demolished part of the inventory inside the Macedonian National Theater in 2019, after being permitted by the City of Skopje, allegedly at the request of DUI, to celebrate their 30-year anniversary.
During the event, the group destroyed part of the inventory and no one was held accountable for the damages. Bunjaku was part of the group and gave an address during the event.
The Director of the theatre, Simona Ugrinovska stated for the media that she wasn't informed that the event will involve football supporters and that Artan Grubi permitted the fans to enter in such a massive number.
Bunjaku has had numerous run-ins with the police.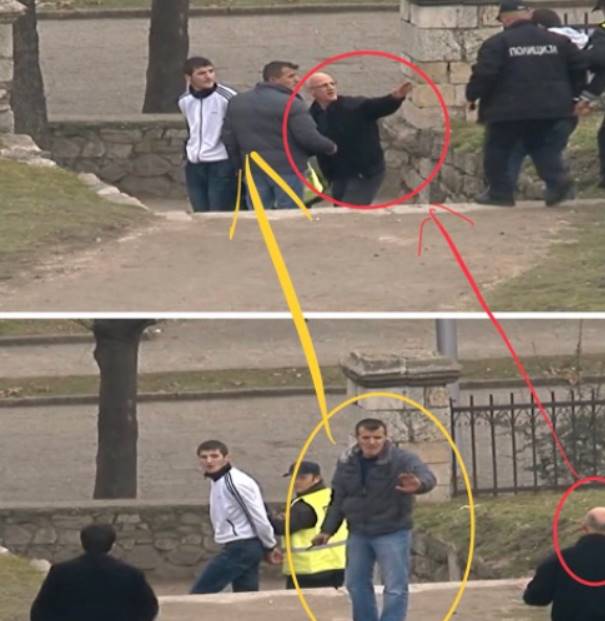 His police file was opened in 2011 when he was part of the group that took to violence in preventing the construction of a memorial church on the Skopje fortress.
After being apprehended by police during the violence, Bunjaku was released by then-deputy minister of police, Xhevad Buchi, who removed the handcuffs – as was seen on camera footage.
In 2014 media reported that he participated in destroying a part of a cafe in the Old Bazaar in Skopje, whose DJ dared play the folk song "Raspukala se Shar Planina".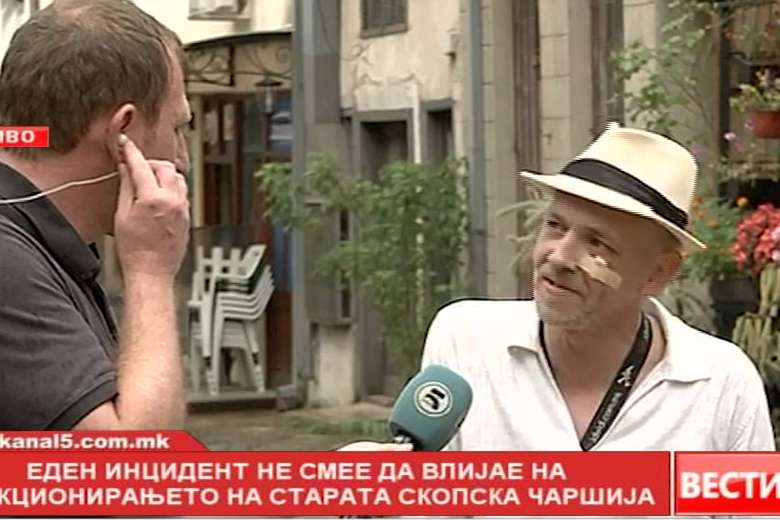 Apparently Bunjakudidn't take this Macedonian song to his liking, despite its purely folkloric and non-ethnic and non-religious nature.
The now-Government advisor was given a one-year suspended sentence for endangering the safety of other people.
In his new role, he is part of a team of 17 people from various government agencies and ministries, including the news agency MIA and the Macedonian national TV service.
The coordinating body is tasked with "providing support in organizing, communicating and promoting the performance of the Macedonian football team at the Euros."