Macedonians from all parts of the world congregated for an online meeting hosted in Prilep on the day of Goce Delchev's birthday to discuss critical issues facing the nation and its minorities in neighboring countries.
The Macedonian convention's motto for its 20th jubilee was "Goce's Oath" which marks 149 years from the birthday of the great Macedonian hero.
Stojko Stojkov, historian and representative of the Macedonian minority in Bulgaria, discussed the Bulgarian policy regarding Macedonians in that country. He stated that respective Macedonian governments haven't done anything about Macedonians in Bulgaria out of fear not to anger the government of that country.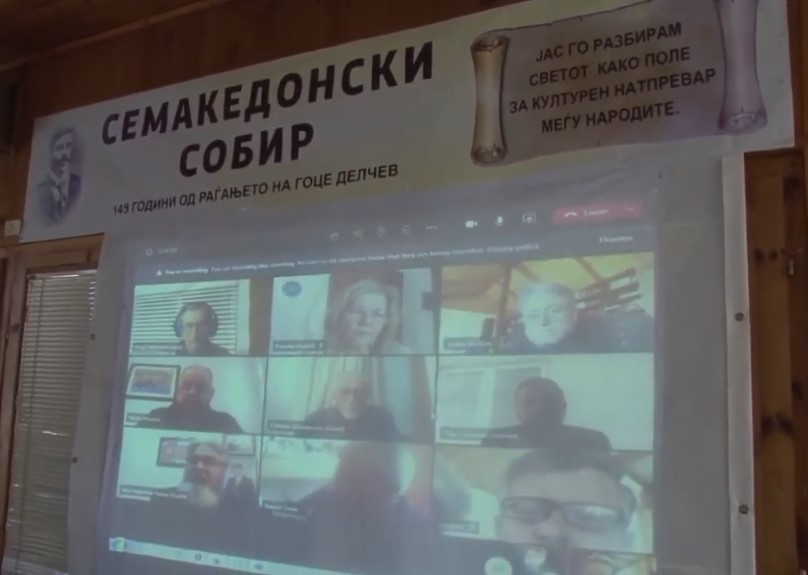 Stojkov is one of the founders of the political party OMO Ilinden Pirin, which has been denied the right to register in Bulgaria by their government in decades, despite yearly denouncements in the Council of Europe minority rights report which clearly state Macedonians in Bulgaria are discriminated against.
Representative of the civic initiative called "Nè IMA" (We Exist), Ilija Bogatinoski, stated that historic Macedonian figures must never be subject to any agreements or political bargaining. According to Bogatinoski, "Goce Delchev was a Macedonia and will remain Macedonian – everything else is speculation and lies."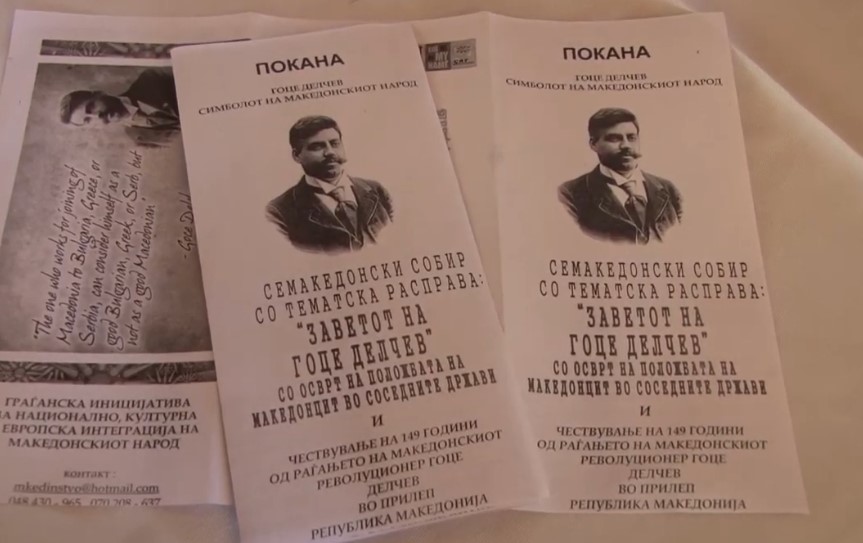 The online meeting was attended by Macedonians from Australia, Croatia, Bulgaria, Serbia, Greece, Albania, Croatia and other countries from around the world. The attendees talked about the problems facing the Macedonian minority in their countries and emphasized the lack of interest by the Macedonian government.