Macedonia's main opposition party VMRO-DPNE blocked traffic in Skopje at three locations and nine other cities around the country, demanding answers from the Zaev Government as to what is being negotiated with Bulgaria.
A special road regime was implemented in Macedonia's capital as opposition party members and sympathizers press the Macedonian Government to release information and warn of an upcoming national capitulation with the negotiations with Bulgaria.
"In that agreement, Bulgaria has already secured its rights to challenge our identity, ie to create an identity dispute. And that means challenging the Macedonian language, challenging the Macedonian national history and challenging the Macedonian national culture. Which means that in order to solve this problem, concessions will have to be made by Macedonia," said Natasha Kotlar, a prominent historian.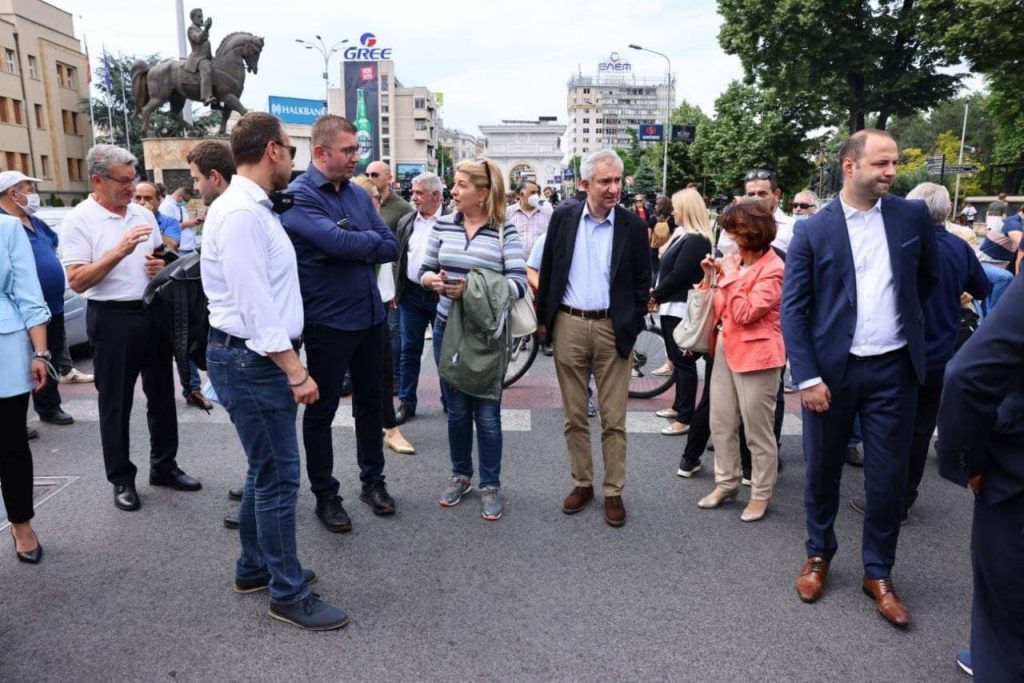 "If the so called negotiation document incorporates positions that are acceptable to our citizens, if it does not contain the position from the declaration in the Bulgarian parliament, then the Government should not be afraid to make it known what is being discussed during this process. It should not allow further national humiliation which has become normal practice" said Timcho Mucunski from VMRO-DPMNE.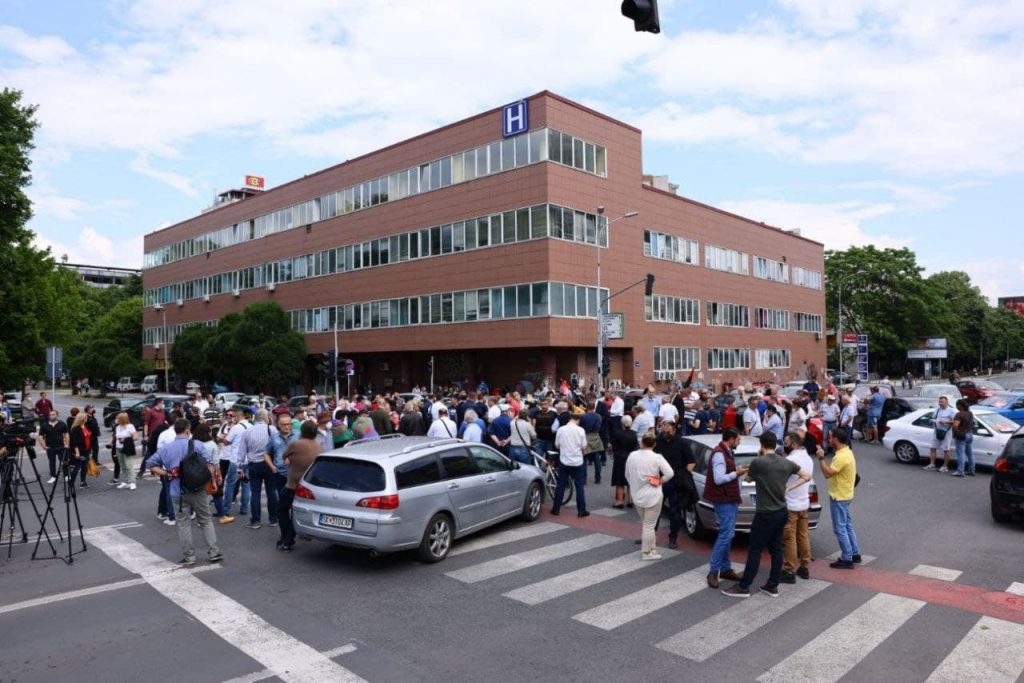 The blockades passed peacefully, there was a period of tension at one blockade site as a video emerged of a young party member being detained by police for filming with his mobile phone, with a small crowd gathering and demanding his release. He was eventually released and was embraced by the opposition leader. He later said we was yelled at and struck several times while he was detained.
Prime Minister Zaev brushed off the blockades and stated "he did not understand why they where happening". He continued, "With Bulgaria, talks are being held at the sectoral level for construction, connection and cooperation between the two countries, and that is the Roadmap, while negotiations are underway on the Portuguese proposal".
VMRO has stated it will continue with blockades every day until the Government releases the details of the negotiations.